School worker to stand trial over runaway teen – What did his Principal have to do with Dean's operations at R. M. Bailey and Government School grounds?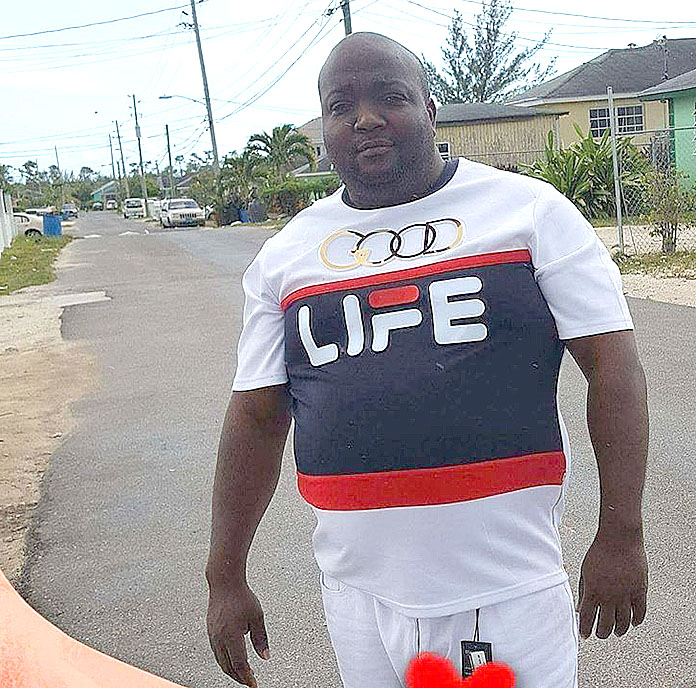 Nassau – A maintenance worker at a public high school who was charged with abduction after he allegedly allowed a runaway teen to live in his home was on Thursday past committed to stand trial in the Supreme Court.
Kevin Dean, 38, of Old Trail Road, made his second and final appearance before Magistrate Samuel McKinney on a charge of abduction of an unmarried person.
Dean received the statements of the witnesses that prosecutors will rely on to prove their case and was read his notice of alibi.
Now we at Bahamas Press know something about this Dean fella. Firstly, we understand he was not a GOVERNMENT EMPLOYEE! That is the first interesting point.
He was first hired through the local school board at Government High School by then-Principal Mr. Colin Johnson.
Now, while at Government High, numerous complaints were filed on this same Kevin Dean suspect. Complaints from stealing to molesting children were also supported by persons. But nothing was done, because, again, he was not a Ministry of Education employee and was not on the Government's payroll per se. But here's where it got interesting and more criminal.
When Ministry of Education officials shuffled principals and sent Principal Johnson from Government High to R. M. Bailey, guess who mysteriously showed up at Johnson's new school? Yes, accused suspect molester Kevin Dean. And we at BP now have compiled a dossier on both Johnson and Dean's behaviours.
Readers, Ministry of Education and Prosecutors should just follow the money with this couple and interview students and teachers at RM BAILEY about Johnson and molester Dean.
Johnson, suddenly and quickly, after moving into R.M. Bailey, employed through the local board there his boy Dean. Now Dean was supposed to be the Maintenance man. He was supposed to be doing repairs and fixings at the school. But what Principal Johnson actually did was place under the radar and away from the inquiry of police a known pedophile protected for his private interest. And here are the facts:
1) Principal Johnson cannot deny that he allowed Kevin Dean to control the operations of the tuck shop at R. M. Bailey!
2) It is the general practice that plumbers assigned to schools would come from the Ministry of WORKS. How is it in this case Principal Johnson avoided that and picked up Dean instead who is not employed with MOW?
3) Since we know Principal Johnson failed to inform Ministry officials of his decision to allow a pedophile on the school grounds, we want him to prove that he provided the school board with a current police record for Kevin Dean. Where is it and what does it say about his records?
We told yinner BP has a Dossier on this man!
Now we have some serious questions for the authorities, particularly the Prime Minister, The Minister for Education, The Attorney General of the Bahamas and, we should add, DA COMMISSIONER OF POLICE:
1) Where is the audit of all the Tuckshop Funds generated at R. M. Bailey under the management of Principal Johnson and his sidekick handler Kevin Dean? We believe an immediate audit must be done. Ya Love to talk about corruption, Minnis. Let me see ya deal with this!
2) Where has the police been all these years with Kevin Dean? And why did the Ministry of Education fail to investigate the complaints on Dean at Government High? [yinner see why so many people cannot talk when the discussion comes up about molesting churrin?]
3) How many students may have been molested by this Kevin Dean character all these years, who was brought onto the school grounds by Principal Colin Johnson? This one ga get hot!
4) What does Kevin Dean's CRIMINAL RECORDS say about him?
Prosecutors allege that Dean abducted the 16-year-old high school student sometime between April 18 and 19, 2018. She was allegedly found with Dean in May and was not attending school while she was missing.
Dean, who works at R.M. Bailey High School, makes his next court appearance before Justice Bernard Turner on August 17.
At that time, he will be called upon to enter a plea to the charge.
Dean is presently on $9,000 bail, and we believe he is very capable of intimidating the witnesses.
We report yinner decide!