BP arrived and saw the victim crushed in his small Honda CRV Unresponsive – He died on impact!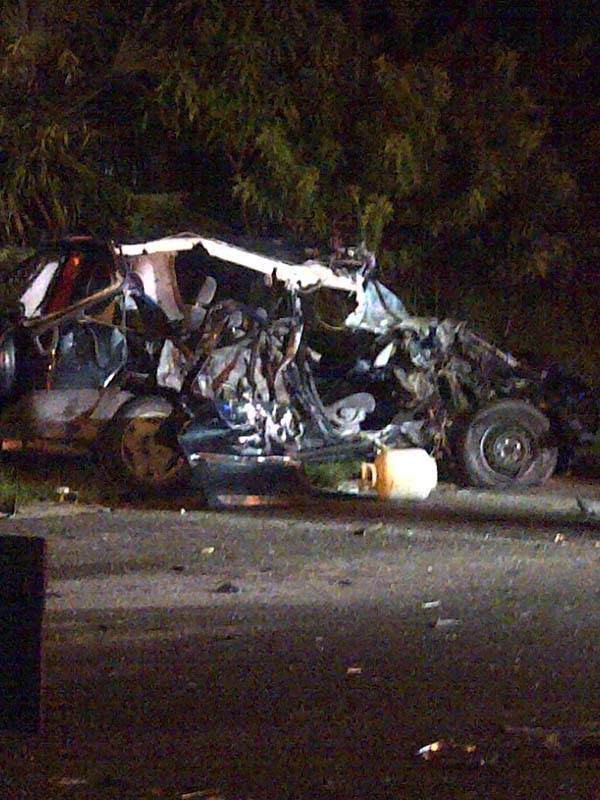 Speed was a factor in early morning traffic fatality
Man latest traffic fatality in crash east of Bacardi Road this morning
Nassau, Bahamas — Debris was all scattered across the road and, by the end of the crash, one man was slouched dead inside his Honda CRV SUV – killed instantly – following the impact.
Oil and gas dripped from the fuel truck, which was making a morning delivery. The road was wet and water had collected on both sides of the road.
Shaken, the driver of the tanker described what was a deadly head-on collision to police.
BP was the only media house on the scene and from what we saw it was serious. The corpse was trapped inside – and speed was definitely a factor.
The incident occurred just east of Bacardi Road.
Sometime just after 4:15am the victim was driving his green Honda CRV SUV east along Carmichael Road when he collided with a blue fuel truck being driven in the opposite direction by a 37-year old male.
We pray for the victim's family and for the repose of his soul. Rest eternal grant unto him O Lord. Amen.
POLICE MAKE HUGE DRUG BUST IN THE RAGGED ISLAND AREA valued over $1.5 million
Nassau, Bahamas — A 51-year-old man and a 48-year-old man of New Providence are in custody after police arrested them for a large quantity of marijuana on Wednesday 18th September 2013.
According to reports, around 3:50pm, Police in Exuma, along with The RBPF Marine Support Unit, acting on intelligence went to Rick Cay in the Ragged Island area where they uncovered seventy-six (76) large packages of suspected marijuana. The two male suspects were arrested on the scene and have since been brought to the capital.
The estimated weight of the marijuana is 1,698 pounds with a street value of
one million six hundred and ninety eight thousand dollars ($1,698,000.00).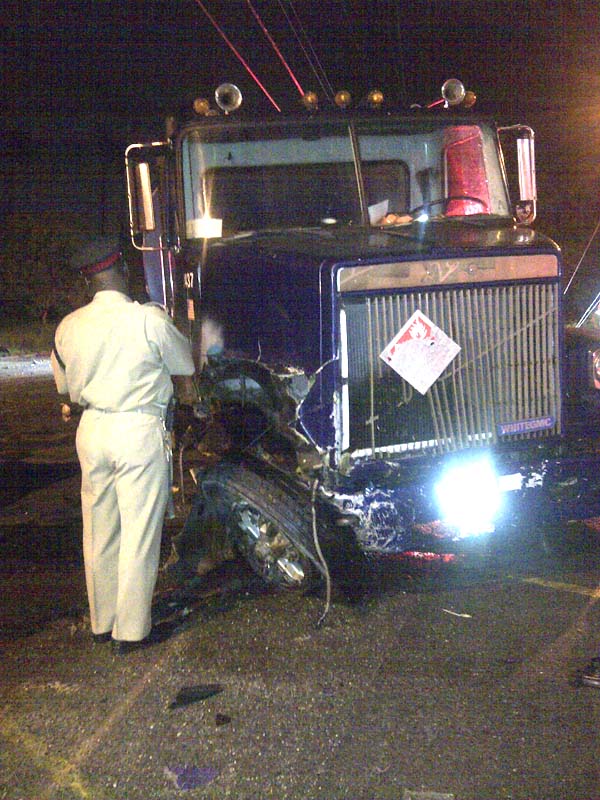 Police inspects the oil truck traveling west on Carmicheal. The front end of the truck was dismantled during the accident.