Someone must hold Pinder's Gold because it is clear he cannot keep it!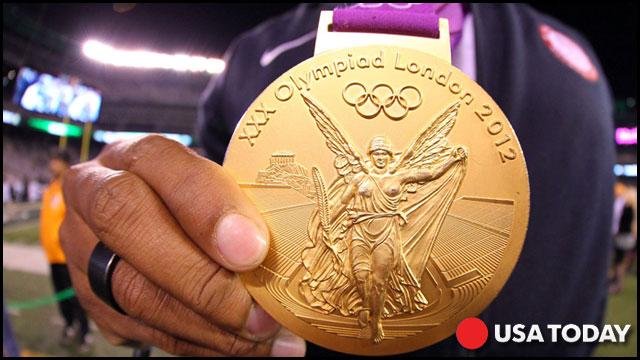 Breaking NEWS on BP <<<< BP HAS TRACKED DOWN THE GOLD! >>> The thief has been cought and the GOLD MEDAL recovered. An arrest has been made in Demetrius Pinder's stolen medla, 2012 Olympic gold medal found. Bradenton Police have made an arrest in the theft of Demetrius Pinder's Olympic gold medal on Sept. 11.
The 24-karat gold medal, that hangs from a purple lanyard and has images representing the 2012 London Olympiad on both sides with 4x400m inscribed on the bottom portion of the front side, was stolen from his truck after he accidentally left it in the center console.
On Sept. 19, detectives located the man suspected in the theft, 22-year-old Allen Jeffrey Nichols, in the 2900 block of 6th Avenue West and he was arrested. At the time of his arrest, Nichols did not have the medal on him.
Good news came Pinder's way by nightfall though, when officials announced they found the medal and had it in their possession. We must thank God for this recovery. And now the Bahamas or someone responsible should take possession of the medal cause we could see Pinder ain't gat no damn sense!
AFTER CRACKING THE CASE – BP GOT A COPY OF THE POLICE REPORT WHERE PINDER SAID HE NOTICE A BLACK MALE WHO WATCHES HIM A FEW TIMES…PINDER TOLD POLICE HE BELIEVES THAT MALE STOLE THE MEDAL – BUT PINDER STILL LEFT THE $45,000 GOLD MEDAL IN THE TRUCK! WHAT IN THE HELL IS DIS?
WHY WOULD PINDER LEAVE SUCH A VALUABLE ASSET IN HIS TRUCK?