PURE DARKNESS INVADE THE CHRISTIAN NATION – WHAT IN THE HELL IS DIS?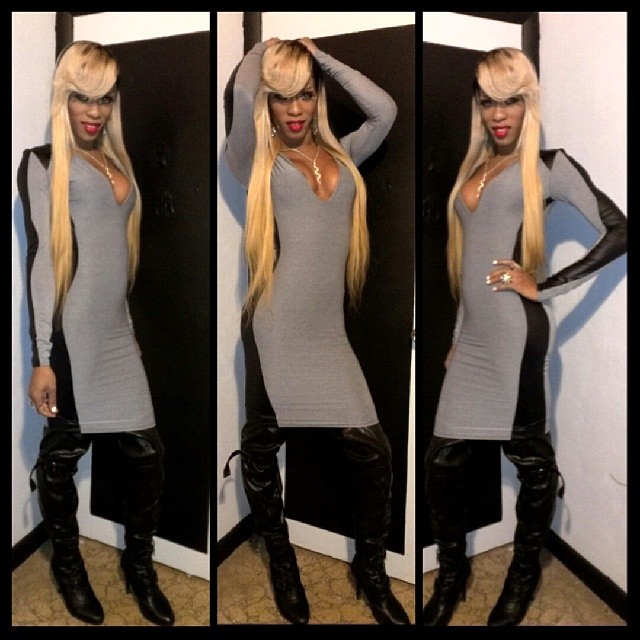 PURE DARKNESS INVADES THE CHRISTIAN NATION – BAHAMAS!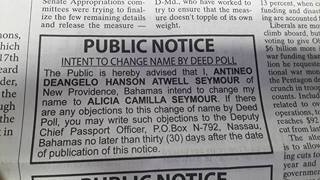 Nassau, Bahamas — Bahamians can now go on notice that we are living in the final days and the TIME is near.
Breaking news coming into Bahamas Press confirms an ad was published in one of the dailies today confirming that a BIG GRAY MAN who lives as a crossdresser now wants to change his name to a woman's.
The news is shocking, scandalous and indeed unbelievable in Conservative Bahamas! And BP will ask again: WHERE IN THE HELL IS THE CHRISTIAN COUNCIL?
A DNA Drag 2.0 published in the morning dailies outlines his intent to change his name to Alicia Seymour.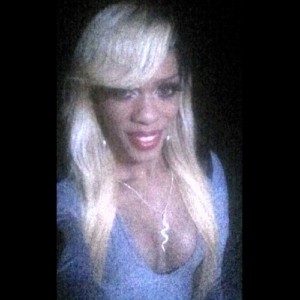 The poofter presently goes by the name Antineo Deangelo Henson Atwell Seymour and is registered in New Providence, Bahamas. The poofter is seeking a name change with the Chief Passport Officer. The new name will be Alicia Camilla Seymour.
What in the hell is dis?
The question of the day is this – SHOULD THIS BE ALLOWED AND APPROVED???
We report yinner decide!