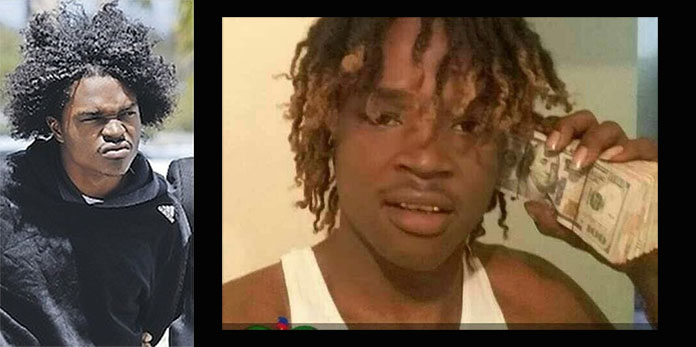 NASSAU| Police are aggressively investigating the circumstances surrounding the country's latest homicide, which has resulted in the death of a 34-year-old male resident of Alexander Drive, Sunset Park.
Bahamas Press has identified the victim as, Philano Rashad Williams, 34.
Williams has had a long rap sheet with law enforcement dating back to 2015 when he was accused of opening fire on police in a highspeed chase. In that incident, police wanted to question him for a number of serious offenses when he was spotted riding up and down in on New Providence.
By 2017 Williams was again before the courts facing abetting charges in the murder of Leslie Rolle. And if those were not enough the career criminal was accused in June 2018 of the murders of Anthony Brice, also known as "Hot Dog", in Fox Hill and June 26 that same year for the murder of Donathan Hanna, who was gunned down outside his home in Southern Breeze Estates, off Golden Isles Road.
Who gave Williams bail to walk up and down in society again must have known that this would be his end. He was shot dead on Wednesday morning in broad daylight!
Preliminary information revealed, that sometime around 9:30 a.m. on Wednesday, August 23rd, 2023, Police via its ShotSpotter Technology were alerted to rapid gunshots being discharged in the area of Bahamas Boulevard off Carmichael Road, while children were trying to prepare for school.
On arrival to the area, police discovered the body of Williams with multiple gunshot injuries to the head and upper body, laying behind a Mack Truck that was parked on a vacant lot.
Williams was being electronically monitored and on bail for four separate murders. He was examined by EMS personnel who confirmed no signs of life. (Da Judge from Jupiter again)!
Police say they are appealing to members of the public, who may have any information that can assist in identifying and apprehending the persons responsible for this incident to contact 911, 919, the Criminal Investigations Department at 502-9991/2 or CRIMESTOPPERS @ 328-TIPS.
We ga report and yinner (NOT US) ga decide!