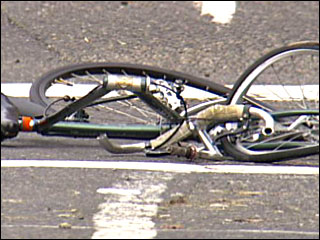 Nassau, Bahamas — Bahamas Press is confirming the death of that bicycle rider who was struck early Monday morning.
Police are investigating a traffic accident, which has left one man dead on Monday.
According to reports, shortly after 2:00am, a man was driving his Isuzu truck east along Wulff Road in the area of Collins Avenue, when he struck a man riding a bicycle in the area.
The victim was rushed to hospital in critical condition where he later succumbed to his injuries.
Just at the beginning of the holidays the Minister for Transport Hon. Glenyns Hanna Martin issued a statement. She wrote: "If you have been drinking alcohol, please assign a designated driver who is sober and competent.
"Please do not speed. Our roads are wet and dangerous.
"Please drive defensively understanding that a third party can put your life at risk.  admonish your children before they leave your homes to drive carefully and to wear their seat belts."
The driver of the vehicle is assisting police with their investigations.