Oscar Ingraham – who has no status in the Bahamas – has harmed women for a third time and yet a sexual offenders register has yet to be produced to PROTECT THE WOMEN AND CHILDREN!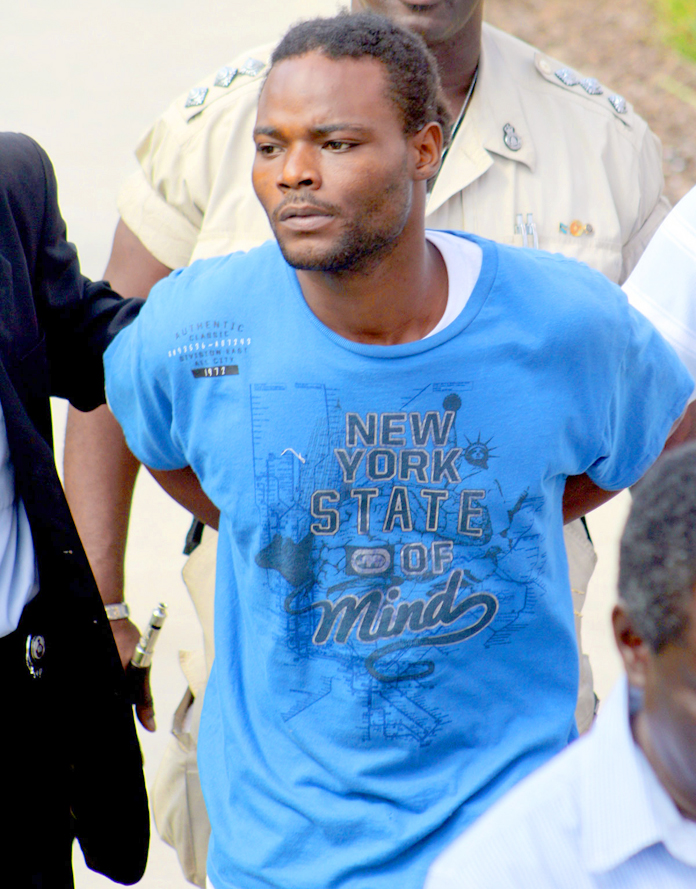 Nassau, Bahamas – Bahamas Press confirmed yesterday that a man who has no status in the BAHAMAS must be put away from the public after this being his third Robbery Rape incident against a member of the public.
Justice Indra Charles said yesterday that women should be protected from persons like, Oscar Ingraham, whom she sentenced to 43 years in prison for his third conviction to date for burglary, armed robbery and rape concerning an attack on a second-home owner.
Justice Indra Charles told the 31-year-old that the sentence for the crimes committed against the victim on the morning of October 28, 2011, takes into account that he is already serving 28 years for two similar incidents that occurred in 2012, effectively adding 15 years once that sentence is concluded.
The sentence would run concurrently from October 7, 2014, the date he was sentenced for the other matters. He is also to receive counselling while incarcerated at the Department of Correctional Services.
Ingraham was convicted in December of burglary, armed robbery and rape concerning a home invasion at guest to the island home on West Bay Street where he, armed with a firearm, sexually assaulted her and robbed her off $195 in cash.
What Bahamas Press is wondering is this, when will the Marco Law with a sexual offenders register be enacted so the WOMEN and the CHILDREN can be protected in the Bahamas from those with such criminal behaviours?
BELIEVE IN BAHAMIANS! YEAH RIGHT!
We report yinner decide!