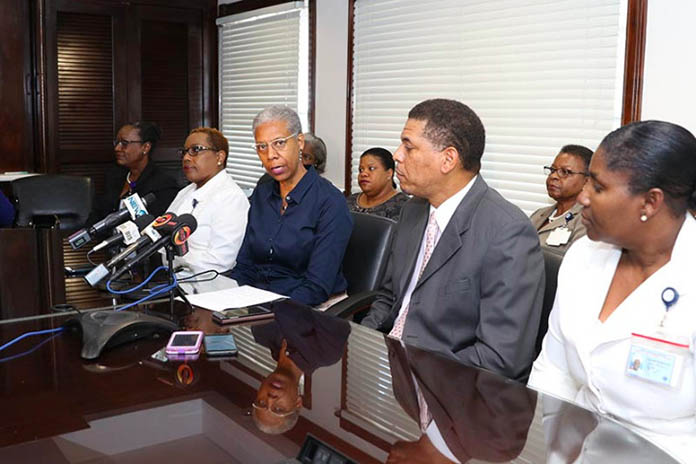 Nassau – Executives of the PHA were behaving just like Ministers Jeff Lloyd and Lanisha Rolle, locking themselves deep into their offices and watching as staff waited for them to join the Thanksgiving event at the PHA headquarters this past Thursday. The executives never joined!
BP on the ground at the PHA confirms managing director Catherine E. Weech and Deputy Lyrone Burrows both locked themselves inside their offices at the PHA during the Thanksgiving Luncheon event held for staff at the PHA complex.
Both Weech and Burrows were visibly locked inside their offices during the event this past week, and were spotted peeping through their office window, looking down at the staff on the ground who waited patiently for the Directors to join the festivities. The prayer was finished and the food was all prepared for serving but the executive crew was too afraid to join.
Both Weech and Burrows, who organized the feasting, like many top FNMs, are becoming concerned with the political temperature on the ground and were too afraid to mingle with the people.
One of the staffers became concerned after not seeing the Director and Deputy join the festivities, thinking that they might have been stuck in the elevator. But that was not the case! The elevator was working perfectly. Both executives were afraid of the people who, we know, are on a path of protests and sickouts all around the PHA.
Some believe Weech and Burrows know you cannot trust the staff who would use any opportunity to give the pair a piece of their minds.
We report yinner decide!