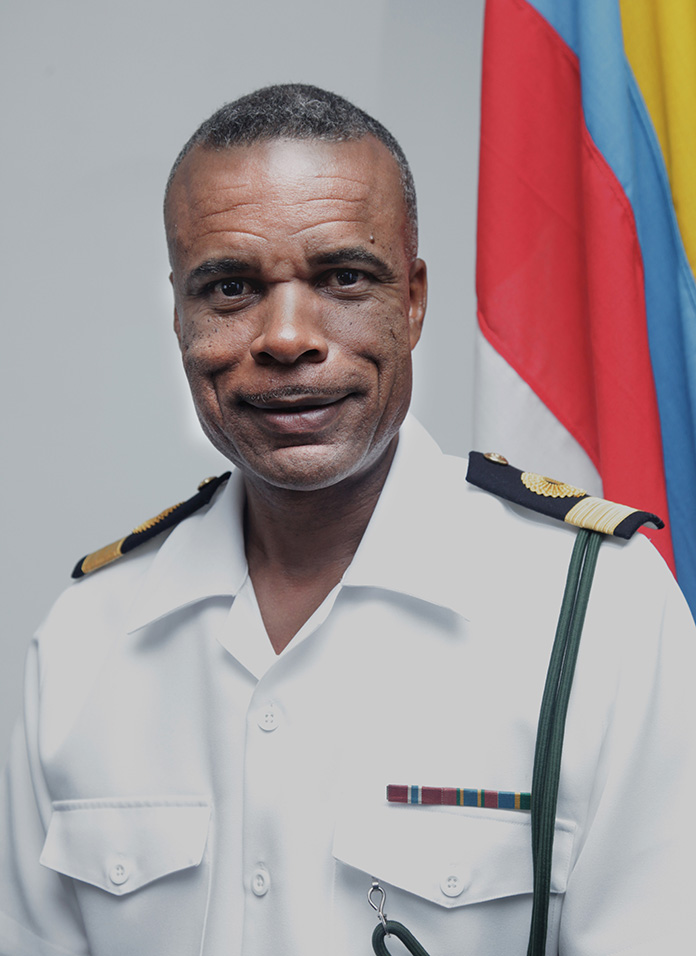 Coral Harbour Base, (RBDF): The recent report by a local tabloid stating that 8 of 11 Royal Bahamas Defence Force (RBDF) vessels were broken down are false and misleading.
"Reporting of unverified information to the general public as fact is blatantly irresponsible," said Commodore Bethel.
The RBDF has 9 Damen-built patrol craft and 2 Bahama Class vessels that were refitted by Damen in the Netherlands. Six out of the 9 Damen-built vessels are operational; 3 are nonoperational, with 2 of them requiring short term maintenance due to normal wear and tear; and the third vessel (HMBS Dion Hanna) requiring longer term repair work due to a grounding. The cost of repair for this vessel was grossly exaggerated and will be covered by insurance.
Short term maintenance work for 2 of the vessels can take 1 to 3 weeks to complete. This includes routine dry docking and generator repair. The longer term work for the third vessel can take up to 2 months once arrangements are finalized. Funding for these projects are available in the RBDF budget.
The 2 Bahama Class vessels are operational and are having their air-condition systems assessed by Damen at Coral Harbour Base as part of Damen's refit package. These systems are under warranty.
It was recommended by the RBDF that the contracted service for Damen's Field Service Engineer be converted from a 'full time' to an 'as required' basis, as all patrol craft were delivered and the RBDF engineers and technicians have acquired necessary experience with new systems. The renewal of a contractual agreement under the Sandy Bottom project is not necessary. Adequate funding is available in the RBDF budget for payment of fuel for patrol boats.
"We will continue to protect our maritime borders, as we work in collaboration with our fellow law enforcement partners, and serve our wider community," said Commodore Bethel.