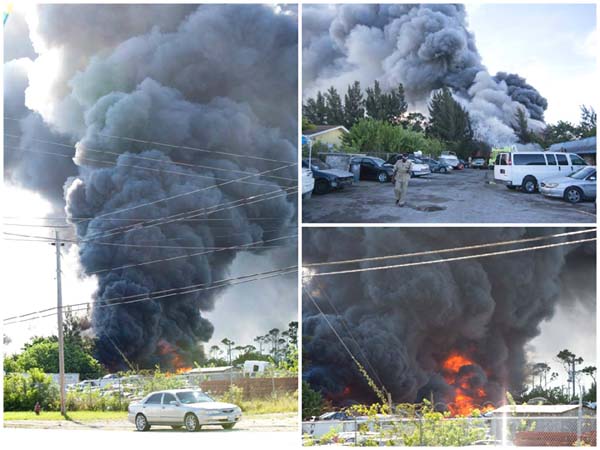 Freeport, Grand Bahama Island — A fire raged out of control today just behind Wide World Forwarding, KSR Car Rental and Kent Motors off Queen's Highway in Freeport, purportedly caused by a fire set to burn debris. The fire was noticed around 12 noon.
Airport firetrucks were called in to the scene to assist. The lack of fire hydrants nearby meant firetrucks had to continually go for water.
Business owners were doing their best to extinguish the fire through any means possible, such as the use of garden hoses and 5 gallon bottles of water. Wide World Forwarding had their own fire hose that they were using to douse the fire.
Neighbouring business owners also expressed their concern that the fire might spread to their properties.