Bishop Ricardo Grant resigned from Universal Household of Faith to enter politics…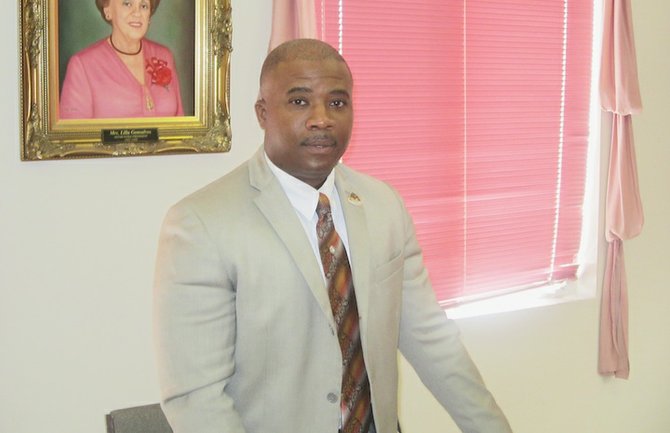 NASSAU| A local pastor on Grand Bahama is set to begin campaigning deep inside the seat of a PLP and has from his local church.
Bishop Ricardo Grant of Universal Household of has resigned from his place of worship on Grand Bahama to become a candidate in Minnis FNM.
Bishop Grant intends to pursue a political career as a candidate for the Free National Movement (FNM) in the next General Election.
Now Grant is related by blood to FNM Leader Michael Pintard who is learning to trust no one but his own around his leadership. This news will come as a shock to Pintard as his own wants him gone as Leader.
Meanwhile, PINTARD wants Iram Lewis and Kwasi Thompson gone in the next General Election lineup as he seeks to diminish and mashup the entire Hubert Minnis base in the FNM.
But Minnis is not giving up on his bid to return.  The former PM wants to oust Pintard with the stroke of a pen with a letter signed by five sitting FNM MPs with a letter to Governor-General General C. A Smith. 
The clock however is ticking fast on Minnis as Long Island MP Adrian Gibson's Corruption charges will be the first blow to the Minnis faction, leaving the former PM without a majority if Gibson is found guilty!
Pintard, on the other hand, is set to wipe Minnis' slate clean and will not give Iram Lewis, Kwasi Thompson and Adrian Gibson a nomination in the next election.
Also, scores of Minnis supporters on the executive council of the Party are all set to be axed this coming September as Pintard's violence on Minnis supporters comes to a head.
FNMs are furious that Pintard accepted an invitation from KING CHARLES III to join Prime Minister Davis in London for his coronation. 
FNMs say when Henry Milton Taylor accepted an invitation to join Sir Stafford Sands in London. that was the end of his leading the PLP.  In short, some FNMs loyal to Hubert Minnis suggest that, because of Pintard's trip with Political Rockstar PM Philip Brave Davis KC, the FNM Leader should resign, too. 
Meanwhile, Bishop Grant, who is a policeman, a pastor and a wannabe politician. has two seats Minnis could place him in. Sources tell us If Minnis is successful he will become Minnis candidate for West End and Bimini.
We report yinner decide!