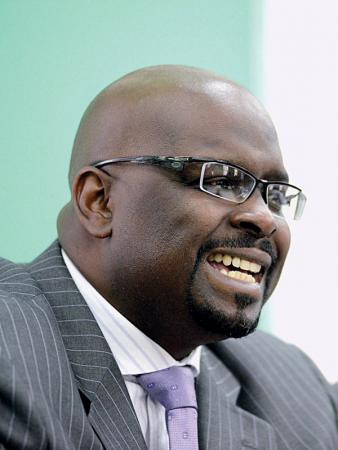 Nassau, Bahamas – Hon. Kenred Dorsett Minister for The Environment and Housing responds to DEPP Draft Legislation Comments Made By Attorney Romauld Ferreira:
I note with interest the comments attributed to Attorney Romauld Ferreira in the local media, purporting to speak on behalf of the Save the Bays environmental group.
As all should be aware, my Ministry has drafted legislation to establish the Department of Environmental Planning and Protection (DEPP). The draft was released to stakeholders and the general public for commentary earlier this year. As part of this exercise the Save the Bays group along with others have submitted their formal comments to my ministry for consideration as we continue to finalize the draft. The Nature Conservancy, the Bahamas National Trust, BREEF, relevant Government agencies including the Ministry of Works, Ministry of Transport, the Office of the Attorney General, BEC, Water & Sewerage and others are all involved in the development of the legislation for the DEPP.
It can only be deduced that Mr. Ferreira was seeking public attention with his usual grandstanding knowing full well that consultation on this issue is ongoing. As a member of Save the Bays, he should also know that his organization has been engaged in this process and we thank them for their constructive input thus far. If Mr. Ferreira would like to make a meaningful contribution to this process he should submit his own comments to my Ministry as did other environmentalists and interested parties.
It is counter-productive at this stage to attempt to brow beat the Government having regard to the fact that the legislation is still in draft form. It is also counter-productive to regurgitate the words of a report sent to the Ministry of the Environment and Housing after a free and open request for comments was made and those comments and recommendations are being reviewed and considered.
I suggest that Mr. Ferreira save the grandstanding and become a productive part of this process to enhance the protection of the Bahamian environment. He and all interested Bahamians have been invited to do so and that invitation remains.
Once again, he is free to formally submit his own comments on the proposed legislation to my Ministry. I believe in the development of a participatory democracy and I remain a consensus builder. The legislation we are drafting is far too important to not include the views of those who are interested in seeing it come to fruition. I have stressed that when I began this process and remain committed to that premise.