41-yr-old man from Inagua missing since Sept. 13th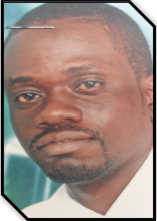 Nassau, Bahamas — Shortly after 4:00am on Saturday 19th September 2015, a man was standing in the parking lot of a night club located on Madeira Street, when the occupants of a blue Honda vehicle pulled up and shot him before speeding off.
The man was rushed to hospital in critical condition where he later succumbed to his injuries.
Police must continue to break this scourge of crime and shut down these illegal operating clubs.
Meanwhile, police are seeking the public's help in locating 41 – year old Eugene Ernest Ellis of South Street, Matthew Town, Inagua, who was reported missing by family members on Sunday 13th September 2015.
Ellis is a dark brown male who was last seen at his residence on Sunday 13th September 2015 wearing a dark sweat suit pants, a gray t-shirt, a camouflage hat and a brown pair of shoes.
POLICE ARE APPEALING TO ANYONE WITH INFORMATION REGARDING THE WHEREABOUTS OF EUGENE ELLIS OR ANY OF THE SUSPECTS, NO MATTER HOW SMALL OR INSIGNIFICANT
(THE TIP) MAY SEEM, TO ANONYMOUSLY CALL POLICE AT 919 OR CRIME STOPPERS AT 328-TIPS (8477) (NEW PROVIDENCE) OR 1-242-300-8476 (FAMILY ISLANDS)
WEEKLY PREVENTION CRIME TIP – Housebreaking/Burglary
HOMES WITH NO SECURITY MEASURES IN PLACE ARE FIVE TIMES MORE LIKELY TO BE BURGLED THAN THOSE WITH SIMPLE SECURITY MEASURES. GOOD WINDOW LOCKS AND STRONG DEADLOCKS CAN MAKE A BIG DIFFERENCE.