MP caught in backseat romp before with toy boy! As Barbara Hanna would say: "Be Careful! Be Careful! Be Careful! Be Careful!"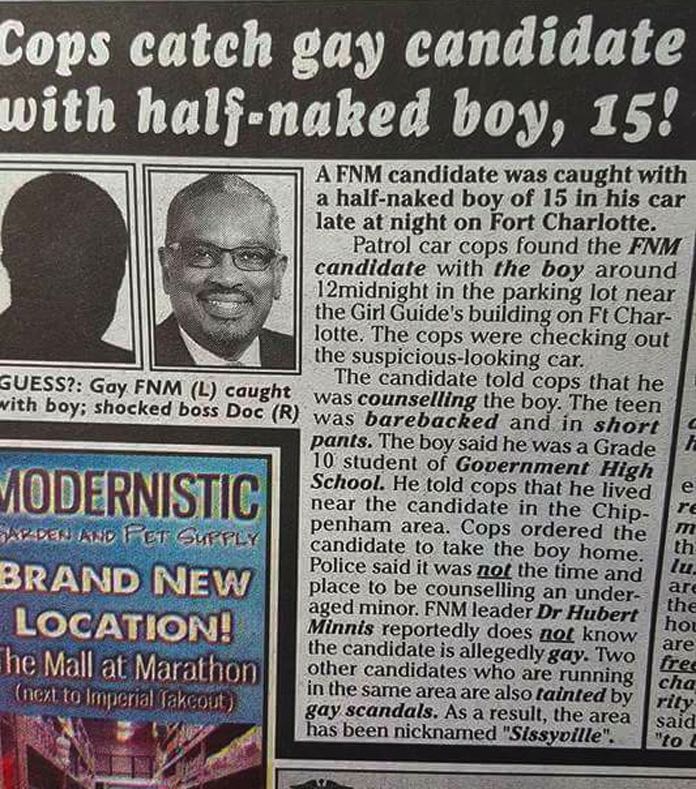 Nassau – Bahamas Press is warning youths who are gullible NOT to attend these job fairs hosted by a Minister! Avoid dem like the plaque!
Sources deep inside the Ministry have told BP that, "These are no more than an exercise to swing the vulnerable and weak who are in dire need of a job. We have had incidents where the Minister has used and abused the process to lure the unemployed to collect their data and later called them up to hotel rooms and dining spots in the capital."
Evidence has also shown where the Minister has passed around the names of a few unemployed toy boys and shared them with at least two of his colleagues! WHAT IS THIS?
Police, just before the elections, caught – what was described as "DICK-TATIONS" exercises in the backseat of a car early in the morning by an historic Fort Charlotte! The student was released and the matter hushed!
BP warns the unemployed to be careful when signing up at these multiple Job Fairs where we know the vulnerable are being exploited! Another Job Event is coming up again as they need a fresh list to bugger!
We report yinner decide!