Government set to fix and clean up the problem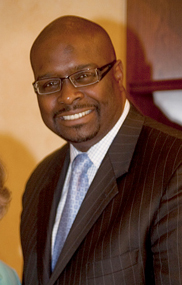 CLICK HERE TO DOWNLOAD  – shantytownreport.pdf
Nassau, Bahamas-   The following is a statement by Bahamas Minister of the Environment, the Hon. Kendred Dorsett:
In December of 2012, I announced that I was establishing a special unit within the Department of Environmental Health Services (DEHS) to deal with the environmental issues of Shanty Towns.  This unit is headed by Assistant Director of DEHS Lennard Miller. He and his team have produced a report detailing the concerns that need to be addressed within these makeshift communities from an environmental and sanitation standpoint. DEHS has inspected these towns/communities and have included pictures in the report that depict the conditions in which the residents of these communities are living.  I wish to share this information with the general public.
As I mentioned in my recent budget communication, these communities (Shanty Towns) operate outside of the requirements for proper sanitation, without regard to the building code and in violation of safety requirements for electricity.  I also mentioned the possibility of diseases such as cholera being born because of the unsanitary disposal of human and other forms of waste within these communities.
I would like the general public to know that the government of The Bahamas is committed to bringing resolution to this age old issue.  Not only are these towns unsightly and unsanitary but as you will see in the photos provided they are not fit for human dwelling.  I assure you that work is being done and will continue to be done to address this issue for the benefit of those living in this unsanitary conditions and Bahamas generally.
I will keep the public abreast of all further progress as regards this initiative.
Thank you