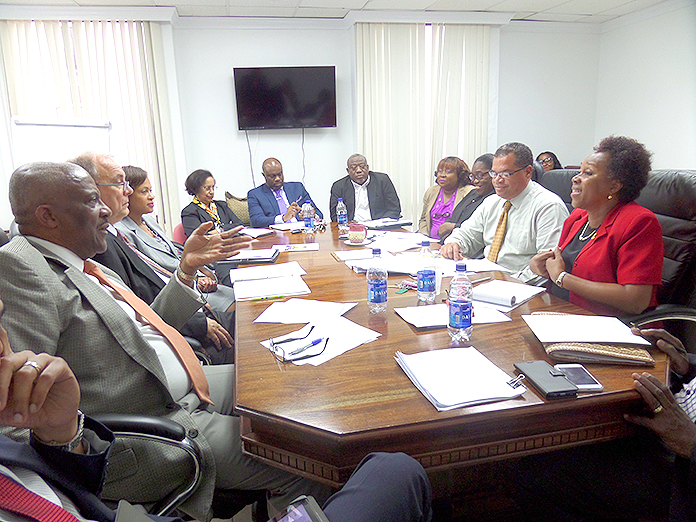 The Minister of Labour, Senator the Hon. Dion Foulkes met with the Chairman of the Clearing Banks Association, Mr. Ian Jennings and representatives of the six Clearing Banks in The Bahamas including RBC Finco, Scotiabank, Fidelity Bank, Commonwealth Bank, Bank of The Bahamas and CIBC First Caribbean Bank on Thursday, 19 October, 2017 at the Ministry of Labour on Shirley and Charlotte Streets.
Also in attendance were The Bahamas Chamber of Commerce and Employers Confederation, the Trade Union Congress and the National Congress of Trade Unions, the Prices Commission, the Consumer Protection Commission and The Bahamas Bureau of Standards and Quality Services.
Minister Foulkes also met with the Governor of the Central Bank of The Bahamas, Mr. John Rolle in a separate meeting.
Minister Foulkes and the banks had frank and open discussions on the recent increases in banking services. He said that he understood the challenges of the banks and also appreciate the concerns of consumers.