When are we going to get rid of these NASTY educators? – Complaints made and Officials fail to respond…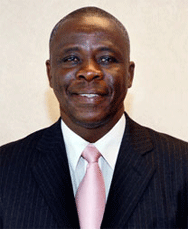 Nassau, Bahamas — Bahamas Press is monitoring a serious – VERY SERIOUS – development at a High School in New Providence where a foreign educator is alleged to have made advances at young female students.
Bahamas Press is warning education officials to quickly arrest the problem. The complaints have hit our newsroom and we will not relent until that educator is shipped out of the country!
PROTECT THE DAMN CHILDREN!
Sources have confirmed to us how a number of female students have identified a male teacher in the Sciences Department at the school who has made repeated "inappropriate" overtures towards female students in the school and yet senior officials have yet to address the matter.
BP is at this time is warning operators at the school and officers in the Ministry of Education to stand on high alert and IMMEDIATELY remove that educator before we at BP take this matter further in the public domain.
We have already identified the educator and are at this hour running his record from his Caribbean island nation…
Standby…. Dis is not the damn Tribune or Rodney Moncur – DIS BP!!!