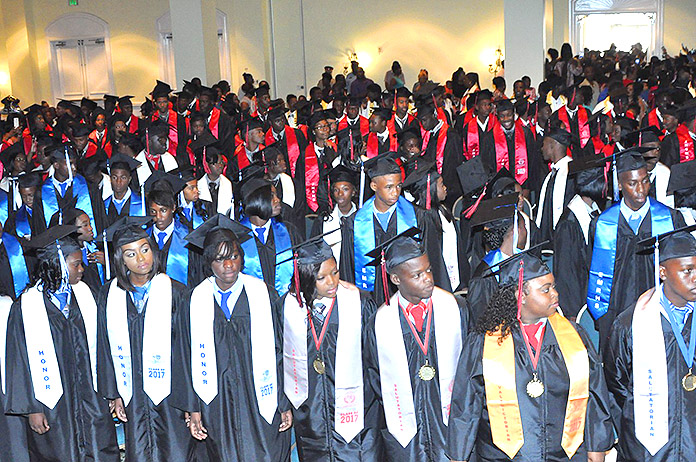 MORE FROM EDUCATION MINISTER, JEFF LLOYD: Minister of Education, Jeff Lloyd telling Parliamentarians how his ministry plans to resume operations at schools come September. Here are a few of the key points he mentioned:
There will be the wearing of masks in public for children, where appropriate, physical distancing, with a classroom capacity of 20 square feet per student, staggered lunch times, cancellation of general assemblies where crowds gather, temperature checks, the utilization of multiple entry and exit points on campuses and engaging additional buses to transport students to and from campuses;
The ministry will have to redeploy some teachers according to their specialized skills in order to meet needs in certain specialized areas;
In the online model, students will remain away from the school's campus and the entire instruction takes place online, in the home or elsewhere under the supervision of their parents or other suitably qualified adults;
The final Option is The Hybrid Model: which combines face to face instruction with online learning. A Hybrid Learning Model decreases the number of students on the campus each day by moving some of the instruction online to an alternate day schedule;
Those students who are online, may remain at home, or attend a Care Center on that day. The Care Center will be fully equipped, fully manned and supervised;
A schedule has been worked out where on any given day, no more than two thirds of the school population will be on campus. There will be face-to-face everyday, for some groups on students. All groups will attend three days per week;
The ministry has begun the engagement of community partners, such as churches, in securing spaces appropriate and approved spaces, properly equipped, properly managed, internet and wi-fi capable, to be used as Care Centers for students while away from school;
As an alternative to working from home, some students may seek to access one of our public libraries. All the libraries will be offering free Wi Fi services to the student body. While the public libraries will be available, social distancing protocols will severely limit their capacity.