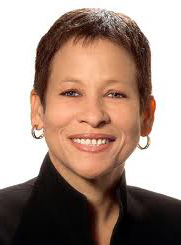 Nassau, Bahamas – The following is a statement by Glenys Hanna Martin, Minister of Transport and Aviation, January 1st., 2014
Early Wednesday morning a traffic accident occurred on Prince Charles Drive resulting in the death of a male pedestrian and later that night yet another traffic accident occurred on JFK Drive in the vicinity of Blake Road resulting in the death of a male driver.
The Royal Bahamas Police Force is conducting its investigations; it is, however, an imperative at all times for all road users to exercise great caution and care , whether you are behind the wheel, a motorcyclist, a pedestrian or in whatever form or manner you are utilizing the streets.
Last year 51 people died as a result of traffic accidents throughout the country: this kind of death toll cannot be repeated this year.
We have a number of new roads and corridors in New Providence which have created an unfamiliar and sometimes even disorientating environment for road users: this creates a heightened imperative that we diligently navigate our streets being cognizant of our own safety and the safety of every single other road user.The message is clear and unequivocal:
Drive with caution and care, paying attention to signage, road markings and signals:
Do not drive at high speed:
Do not drive whilst under the influence of alcohol:
Ensure seat belts are used and that children are properly secured in every vehicle:
Motorcyclists should always wear helmets and they along with pedestrians should be always alert to their peculiar vulnerability on our roads.
I extend heartfelt condolences to the grieving families of these persons who lost their lives.
Let us work together in 2014 in pursuance of a national commitment to drastically reduce the incidence of death and serious injury due to traffic accidents in The Bahamas.