Minister Ferreira Endorsed Creative Nassau Partnership to Protect Bahamian Heritage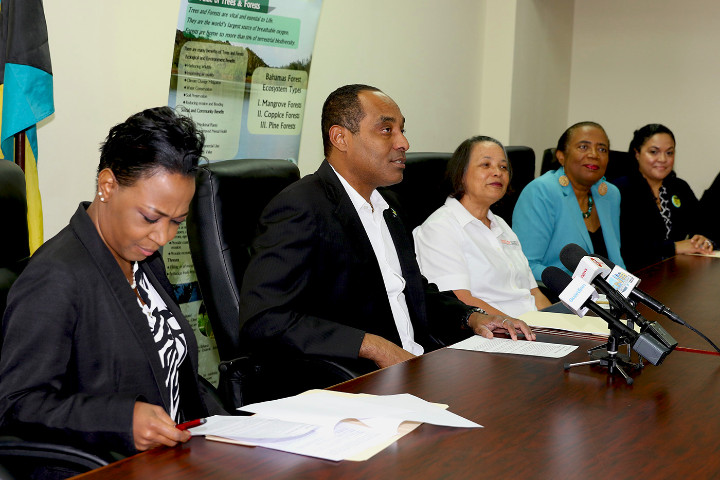 NASSAU, The Bahamas – Minister of the Environment and Housing, the Hon. Romauld Ferreira held a press conference at the Ministry's headquarters on Friday and endorsed a partnership between the Forestry Unit in the Ministry and "Creative Nassau," a local cultural organization formed in 2008 by the late Jackson Burnside III. The arts and culture group has as its mandate, the showcasing of indigenous Bahamian culture to the world — specifically through art, cultural elements and heritage.
The straw used in Bahamian straw craft comes from a Non-Timber Forest Product found in the Bahamian National Forest Estate and should be protected for future generations. The Forestry Unit of the Ministry of Environment and Housing supports straw craft registration as an Intangible Cultural Heritage of Humanity.
Protecting Bahamian Heritage is fundamental to the Ministry of the Environment & Housing's mission.