NOT ONE CABINET MINISTER ATTENDED THE 115TH SYNOD SERVICE OF THE ANGLICAN CHURCH! NOT ONE!!!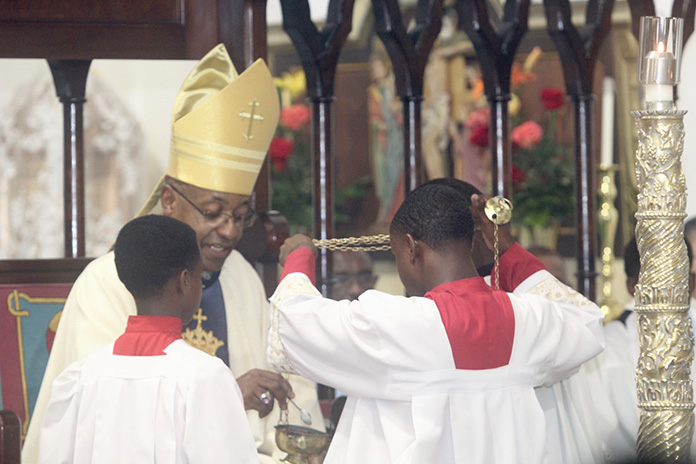 Nassau – As Anglicans from around the country including the Turks and Caicos Islands in Christ Church Cathedral last evening not one Cabinet Minister in the Minnis Government showed up to welcome and celebrate with the people of God at the opening of the Church 115th Synod. What is dis?
Governor General Her Excellency the Most Hon. Dame Marguerite Pindling attended the Opening Mass of the 115th Synod of the Anglican Diocese of The Bahamas and Turks and Caicos Islands at Christ Church Cathedral, Monday evening, October 15, 2018.
The service was also attended by The Leader of Opposition Hon. Philip Brave Davis Q.C and Deputy Leader I. Chester Cooper.
Not one Cabinet Minister attended the service, which was broadcasted live across national radio and television. NOT ONE! What in da hell is dis?
Its a serious thing when the Cabinet has removed the work of GOD out of their lives and yet seek to direct a country!
(BIS Photos/Kristaan Ingraham)