Minnis sets FNM Convention Date and rules for the Conclave…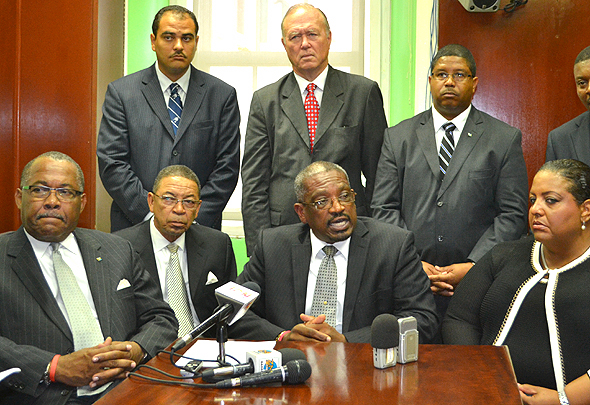 Nassau, Bahamas – Dr. Hubert Minnis outmaneuver his detractors at the Party's Council meeting on Market Street last night when he promised a National Convention in November.
Some had desired to move a motion against the FNM Leader but like PAPA Minnis had come to the meeting with a new bag, and that was with the name of a new Chairman and set day for a National Convention.
The Central Council of the Free National Movement at its Regular Monthly Meeting held on Thursday, March 31, 2016, pursuant to the Convention Resolution passed at the 25 February, 2016, Regular Monthly Meeting, announced today that the Free National Movement will hold a full National Convention November 15 – 19, 2016.
The Central Council also agreed pursuant to and consistent with Section 23 of the Party's Constitution, practice, custom and precedent that, if necessary, there will be, an election for the Office of Chairman on Monday, April 14, 2016.
The process for the election of the said Office begun at the Thursday, March 31 meeting, as Nomination was opened and one individual was duly nominated in the person of Sidney Collie, Attorney-at-Law.
Council decided to have Nominations for Chairman remain open until the close of business day, Monday, April 4, 2016.
Our party Leader is focused on the critical issues affecting the Bahamian people and he is working toward making the party battle-ready for the next general elections, whenever they are called.