Is the Abaco Dragon now politically dead?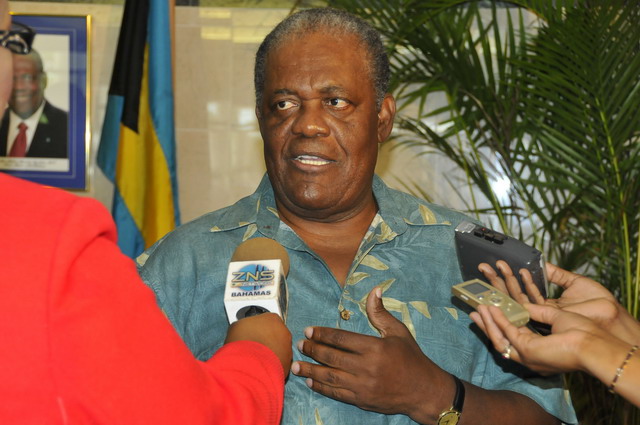 By Obie Roberts
Chairman – National Progressive Institute
7th August 2016
Immediately following the crushing defeat in the May 2012 General Elections Hubert Ingraham put his tail between his legs resigned as North Abaco MP and Leader of the FNM.
Hubert Ingraham then proceed to singlehandedly selected unknown and political novice Gregg Gomez, and delayed the effective date of his resignation to accommodate Gomez who was living outside of the Bahamas.
Despite Hubert Ingraham boldly claim Greg Gomez would retain the seat for the FNM, but he was terribly beaten by newcomer PLP Renardo Curry who won running away.
FNM leader Dr. Hubert Minnis said with the results of the North Abaco bye-election in, the party will move beyond "the Ingraham factor."
Dr. Minnis added that Mr. Gregg Gomez will remain a part of the party moving forward.
Greg Gomez is a young, vibrant individual and shows leadership caliber," he said. "He will be a part of that cadre of young energetic leaders that we are inviting into the party, we are expanding the base of the party."
The sad fact is that Greg Gomez was immediately abandoned by the FNM and now drives a taxi in Abaco and is far from being vibrant.
Hubert Ingraham 'Abaco Dragon' bitterly disappointed his crew of die hard supporters who were hoping for him to enter the recent FNM Leadership race after raising funds for campaign paraphernalia, but when it became crystal clear that the Abaco Dragon could not defeat Dr. Minnis.
Attention now turns to who will receive the FNM nomination for the North Abaco Constituency seat and will Hubert Ingraham stay out of the selection process?
Word out of the various FNM North Abaco camps disclose there as many as seven persons seeking the FNM nomination to run against PLP Renardo Curry who serves as Parliamentary Secretary in the Abaco Office of the Prime Minister. They include: Gary Smith, Steve Pedican, Noel St. Claude, Welbourn Bootle Ret. Police Officer, Rasheed Cooper Grand Cay.
Will a bitter fight ensue in North Abaco like the nasty fight for leadership at the recent FNM convention and continues.
NPI advice to FNM North Abaco contenders is to consider carefully how the FNM treated Gregg Gomez, he was led as a lamb to the slaughter and abandoned. Hubert Ingraham who continues to enjoy his $10,000:00 per month pension and Gregg struggles to survive.
Is the Abaco Dragon politically dead and has the FNM now moved beyond Hubert Ingraham?