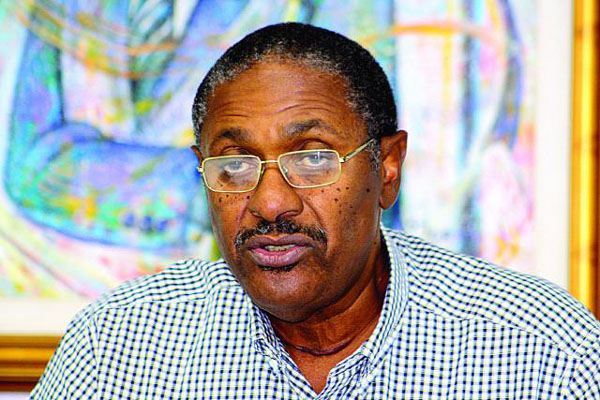 By Bradley Roberts
Chairman of the PLP
The statement by FNM leader Dr. Hubert Minnis is reckless and irresponsible. He apparently condones the unwarranted and unlawful industrial actions taken by some Air Traffic Controllers that left Bahamians stranded in airports, led to the cancellation of flights and the loss of revenue and other economic opportunities for Bahamians.
Further, these action, condoned by Hubert Minnis, hurt the international reputation of The Bahamas and we all lose; there are no winners.
The PLP calls for cooler heads to prevail and for all sides to put the welfare of the country first. Further, aviation operations of this type is an essential service and the integrity of this service should never be compromised.
I am advised that some of the outstanding issues and subsequent demands predate the current administration and require an audit to compile the requisite data on which the Government can act. This government has always acted in good faith in addressing labour issues; this administration did so in resolving longstanding financial issues with the public school teachers, Customs, Immigration and we will do the same with the Air Traffic Controllers.
These chronic press releases by Minnis and acts of weak political opportunism are unseemly as politics become inappropriate and irrelevant in these circumstances. Minnis should set aside the vitriol, the political posturing and grandstanding, the carpet bagging, the bluster and the heavily scripted commentary fed to him by his public relations consultants and consider his country and its citizens first.
Every day when he pokes his head from behind the curtains he confirms he has no genuine individual vision or intrinsic activated plan for advancing the cause of a powerful Bahamian people.
Minnis should know that the law provides for the settlement of disputes. He should be advocating for a lawful resolution to disputes – that is what responsible leadership will do. He is instead encouraging mayhem through the ad hoc withdrawal of essential services to the detriment of the Bahamian people. But then again the Bahamian people already know he is a political opportunist in heat.
The PLP again calls for a swift and well-reasoned resolution to this unlawful act in the public interest because it is only through the legal and good faith settlement of disputes that we can move all Bahamians forward together.