Was it an inside sting? And why only rob one Fisherman?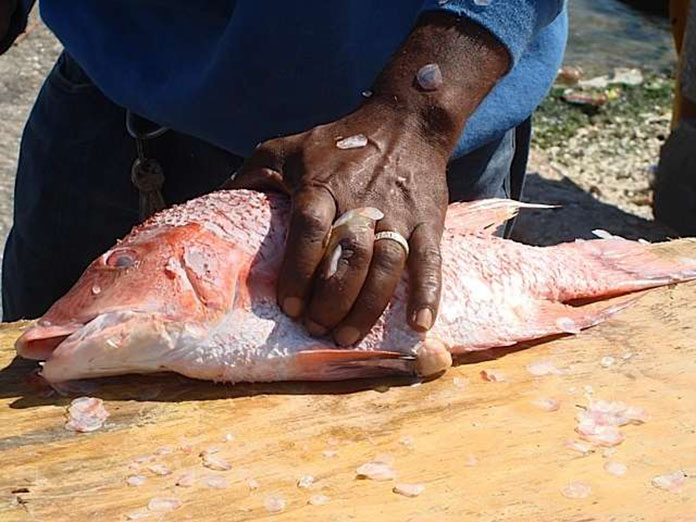 Nassau, Bahamas – Members of the press appeared to be salivating last night after they heard of a robbery that occurred at the fishing ramp around 1pm Thursday.
As Bahamians lined up to get their fish for Good Friday – in the traditional way – a gunman held up a fisherman who was doing well in the area and robbed him of an undisclosed amount of cash before speeding off on his motorbike.
No one else was robbed, which is interesting seeing that there were other fishermen who were also doing pretty well. One observer told BP, "We da fishermen have been robbing us all day with these expensive fish so I guess what goes around comes around."
Members of the WUTLESS MEDIA who, these days, are hard in support of the FNM and have a HARDON for the PLP, appear to be pushing the buttons of desperation. Interesting after five years of telling Bahamians what was wrong deep inside the FNM, they seem to want to convince da people that all is well in the FAKE NATIONAL MOVEMENT!?
Well, we say this… DA BIG PEOPLE PARTY GOLD RUSH TSUNAMI is now headed to Arawak Cay!