Suspect confessed she had cheated on him – thus she is now dead…WHAT KINDA BEASTS ARE THESE NOW IN THE BAHAMAS????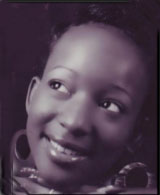 BREAKING NEWS HAPPENING RIGHT NOW >>> The boyfriend of the missing woman Nyoshi Adderley, 24-years-old, this afternoon led police to a graveside near Cowpen and Spikenard Road where he buried her remains.
Adderley was last seen on Saturday 22nd February 2014 at her residence located at Scott Street, Rupert Dean Lane. Detective captured her boyfriend Friday.
Even BP was helping move the rocks and dirt so detectives could locate the body. WE CAN NOW CONFIRM, Nyoshi was brutally murdered.
She becomes the third persons to have been recorded as a homicide victim in just two days… WHAT IN THE HELL IS DIS?
NEWS BREAKING NOW OUT OF GRAND BAHAMA >>>Breaking News Innocent man shot dead at Freeport Night Club….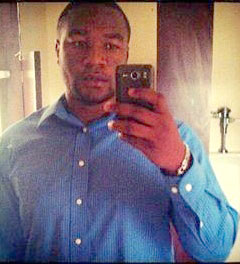 The victim, Ramado Rolle, just 27-year-old, was shot in the shooting incident at a club on Queens Highway on Sunday 9th March 2014 shortly before 2:00am.
He we can report has succumbed to his injuries at the Rand Memorial Hospital at 9:45am on Sunday, March 9th.
Reports are that on Sunday 9th March 2014 shortly before 2:00am, police received information of a shooting incident at a night club on Queens Highway, Grand Bahama. Police responded and on arrival at the scene they met a male suffering from gunshot wounds to the upper body. He was transported to the Rand Memorial Hospital by EMS personnel where he is listed in serious condition.
Two male resident a 26 and a 21 year old both of Grand Bahama are assisting police with their investigation into this matter. And this photo shown here is one of the suspects now in custody for the homicide….