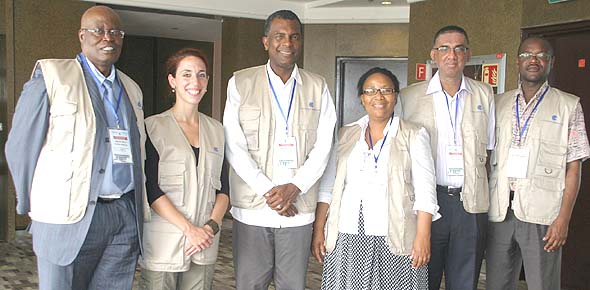 3 October 2011
A Commonwealth Expert Team will observe the Presidential Elections due to take place on 9 October 2011 [TODAY] in Cameroon, Commonwealth Secretary-General Kamalesh Sharma announced on 3 October 2011. The Team has been constituted at the invitation of the Minister of External Relations of Cameroon.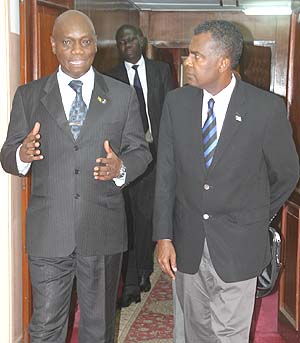 Mr Sharma said that the team of six experts, supported by a four-member staff team from the Commonwealth Secretariat, will be led by Frederick Mitchell MP, former Foreign Affairs Minister for The Bahamas.
The Secretary-General added that the mandate of the team is to observe the preparations for the election; the polling, counting and results process; and the overall electoral environment. The team is to assess the overall conduct of the process and make appropriate recommendations for the future strengthening of the electoral process in Cameroon.
The team arrived in Yaoundé on 3 October 2011 and will remain in Cameroon until 15 October 2011.
The full composition of the Commonwealth Expert Team is as follows:
Fred Mitchell (Chair)
Former Foreign Minister , The Bahamas
Gabrielle Giroday
Journalist
Winnipeg Free Press
Canada
Samuel Tembenu
Lawyer & former President, Malawi Law Society
Malawi
Irfan Abdool Rahman
Electoral Commissioner
Mauritius
Ambassador Bariyu Adekunle Adeyemi
Former Diplomat
Nigeria
Dr Tumelontle Thiba
Provincial Electoral Officer
North West Province
South Africa
The Commonwealth Secretariat support staff team will be led by Linford Andrews, Political Affairs Officer in the Political Affairs Division.
The Commonwealth observed the 1997 Presidential Elections and the 2002 Municipal and Legislative Elections in Cameroon. The Commonwealth also observed the 2004 Presidential Elections. A Commonwealth Assessment Team was present for the 2007 Parliamentary elections.