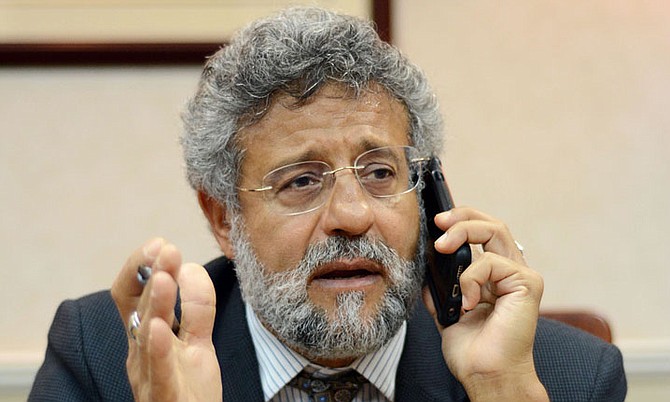 Statement:
I have read with tiresome regularity a number of statements attributed to the attorney for Save The Bays Fred Smith Q C.
The public nor the press should be fooled or intimidated by him and his words.
No Member of Parliament on the PLP side including this Member of Parliament has the slightest concern about any of Fred Smith's machinations. It is all bluff, bluster, stupidity and nonsense. Mr. Smith takes himself too seriously.
If Mr. Smith takes any action to offend the privileges of Members of Parliament like he proposes in his latest release, where he threatens the MP for Tall Pines, there are consequences which can flow from that. One of them is that an offender can be in Contempt of Parliament and find himself faced with imprisonment.
The Parliamentary Privileges of freedom of access to parliament and freedom of speech were hard won. An English King was executed for seeking to interfere with that right. In the 21st century, no one will allow a lawyer with half baked ideas to set aside those hard won privileges which exist for the ultimate protection of the public.
He has also filed a number of law suits. It is my view that he ought to be declared a vexatious litigant and all of the actions should be struck out for that reason.
As I said before, Fred Smith Q C can go fly a kite.