On Material Inaccuracies In National Review Piece
22 February 2016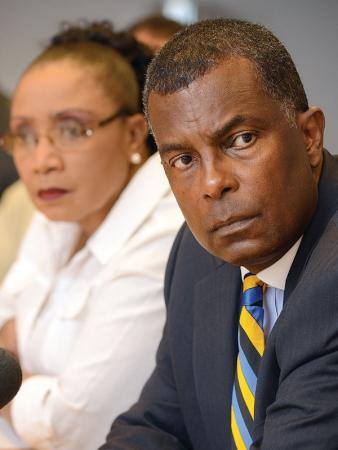 I am in the process of seeking the permission of the House to address all the immigration matters in the public domain at the next available opportunity. Candia Dames' disgraceful and imperfect math in this morning's press, where she seeks to put two and two together and make it five, should not stand or go unchallenged.
Anyone who understands Cabinet government and the law would understand the following:
In law the Immigration Board is the Cabinet.
The Minister is therefore a delegate of the Cabinet.
The instructions of the Cabinet to the immigration Department and thereon to the lawyers of the government were to maintain that the individual Cubans recently released were a national security risk. That remains the position today and has not been countermanded.
No Minister in this matter therefore has a personal opinion.
The assertion is stupid on its face.
I am not surprised however, the lady needs a headline and to sell those newspapers.