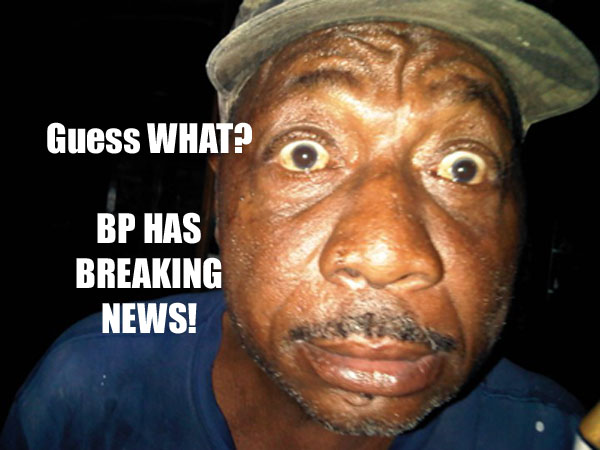 Nassau – After two years of trying to get back in The Bahamas market, it seems that Western Union has already found themselves in hot water again. The company, THE XCHANGE, which was responsible for doing the leg work to get them back in the country, was kicked in the backside as it had an exclusive contract with Western Union to re-open its doors and work profusely on doing so on behalf of Western Union for 2 years, to only be betrayed by the desperate and dishonourable money transfer franchise.
It seems that a former senior politican, enabled Western Union in igniting this problem to try an appease his old friend, Former Prime Minister of another Caribbean country, who is alleged to have an interest in the foreign company, Grace Kennedy. Grace Kennedy is one of the companies that has recently been issued a money transmittance licence from The Bahamian Regulators. That same former senior politician had helped to relaxed the policies of not allowing foreigners to take part on the local side of the money transfer service business, which was protected for Bahamians. The former politician deliberately derailed the plans of a Bahamian-owned business, The XCHANGE, so an exclusive licence to Grace Kennedy and force The XCHANGE to be a sub-agent to Kennedy for Western Union. Well we no how that went. Under-handed deals that continuously slighted Bahamians is no longer the order of the day. Well at least they say.
The bad blood between Western Union and The Xchange grew to an all time high after the Bahamian-owned business realized that Western Union was in bed with Grace Kennedy and the politician. Western Union proceeded trying to get back into the country in desperation to find anyone who would do business with them, and then, as in a movie when the villain appears, (add dark music here), enters Barry Malcolm into the scene. Mr. Malcolm, whose sorted reputation proceeds him in the Financial World, and who is also a strong FNM, better known for being an Ingram-ite, picks up the Western Union Mantel, and then before the new government had even warmed the seats of Parliament, Barry and his old friend, deep inside government made a deal and he was issued a Money Transmittance licence for Western Union. WHAT IN DA HELL IS DIS?
Our sources have found out that THE XCHANGE has just retained the services of a high powered U.S. Attorney to sue Western Union in America for thousands of dollars associated with the cost of re-establishing their reputation in The Bahamas and all the start-up business cost owed to The Xchange, as well as, Breach of Contract with the Bahamian-owned company. The company has also retained a Local Queens Council to get an injunction on Western Union's ability to conduct Business in the Bahamas, while an investigation into why regulators granted three other companies a money transmittance licence for Western Union Franchises, after The Xchange's application was submitted, which has now been reviewed by many Finance Industry professionals and The Ministry of Finance, and has been found to have surpassed all the requirements needed for a licence to be granted, and yet is still, sitting on the desk of regulators for almost two (2) Years? Someone has plenty explaining to do! Could it be that because The Xchange has attained an exclusive contract with the largest food store chain in the country to place outlets in all of their stores? Which by the way, seems like a very strong, strategic business plan, not to mention the convenience it will offer to a traffic stricken Island.
Meanwhile, Mr. Malcom has now painted himself as the authority in the Money Transfer business (after he has secured his own money transfer business licence, of course) and has started a campaign throughout various media sources to brainwash the powers- that-be and all that would listen, into believing that the Money Transfer market is now saturated. How self-serving is that? Not to mention all the under-handedness he has performed, in order to, block The Xchange from launching their money transfer business within the food stores, including attempting to steal that deal from under them as well. Now, because he was unable to do so, he has "sour grapes" and is trying everything he can to stop them, including fool the public with his "self-serving saturation concerns." Seems like Mr. Malcom is afraid of competition.
Now, let's connect the dots. It seems that someone highup controlled by one of the companies who has already retained a licence, whose CEO is Mr. Barry Malcom, whose Western Union Franchise is already in trouble and in direct conflict with their own Code of Ethics business laws and international policies, as Barry Malcolm sits on the Board of Directors for one of the largest gambling operations in the Bahamas and is owner of his Sun Cash Business, which is also being financed by the same Gambling Operation (all direct conflicts of Western Union's ethic laws). Which is the reason they got in problems here in the Bahamas in the first place and was forced out of British Fidelity–Breach of Ethic laws! I wonder if Western Union remembers that they found themselves in trouble before for this type of dancing around international and ethical policies and procedures, and had to pay a fine of 1.9 Million Dollars for the same type of unscrupulous business practices.
Also, how long will Bahamians in authority elected and appointed to serve the interest of Bahamians, continue to be allowed to victimize and cheat Bahamian businesses such as The Xchange, who followed all the rules and proceeded to open their business the right way?! Everyone should be very concerned of another high profile case involving Western Union. Obviously, issuing a licence to a flawed company that may not have been suited for the granting of the licence.
Well, all we have to say as the Money Transfer War heats up is: THOSE IN POWER remain a puppet to Mr. Malcolm and Western Union or will he do the right thing and issue the Bahamian-owned company their licence and save the tax payers a lot of money and time, as well as, be instrumental in providing many new jobs for Bahamians, as this new Bahmaian company was in the process of doing? But the way Minnis them firing people, don't seem like anyone will be around long enough to fix this problem!
We report yinner decide!