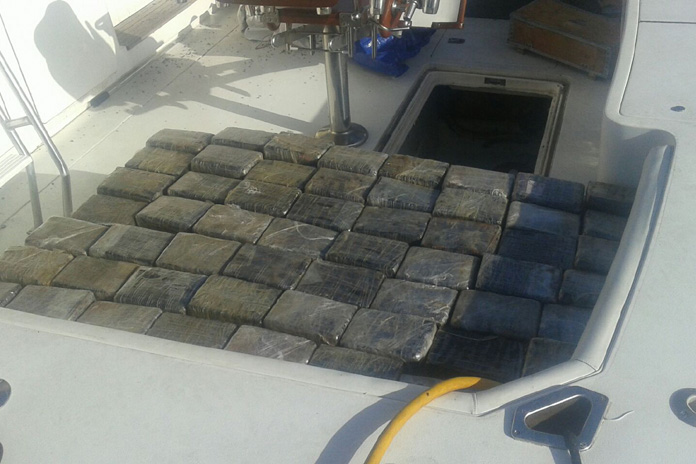 Bimini, Bahamas — A major operation by Drug Enforcement Unit Officers has dealt a huge blow to drug traffickers in the country, after a 41- year old American man was arrested for possession of a large quantity of cocaine in Bimini on Wednesday 23rd December 2015.
According to reports, shortly before 3:00pm, a team of officers from the Drug Enforcement Unit with the assistance of their counterparts from the US Drug Enforcement Agency (DEA) conducted a search of a yacht moored in Bimini occupied by the American man, where they uncovered over 580 kilos of cocaine.
The suspect was subsequently taken into custody.