Fires inside the Industrial Park are too frequent! What is happening here?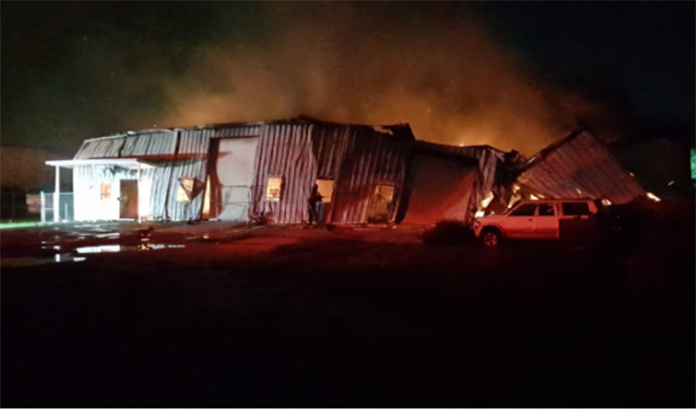 Nassau – One by one, businesses deep inside the Industrial Park off Soldier Road are being burnt to the ground and this morning two businesses went up in flames.
The operators of Bumper Tech and Bahamas Foam are the latest victims in the industrial park to experience a fire in the area.
Four fire crews were called to the area around 11pm last evening to fight a massive blaze. Both businesses were completely destroyed and left smoldering into the early morning hours.
As you are aware, the old City Markets building near the park has been set ablaze several times now.
In 2015 the water company and a company that makes plastic bottles created a huge inferno in the area. And back in 2014, just a week after Christmas Eve of that year, fire rocked the Starbucks warehouse in the park, which forced the closure three of its locations at the time.
Just a few months ago, a small fire was extinguished just behind the newly built BAIC building in the Park. All we say is this – YOU CANNOT MAKE THIS UP…someone must be deliberately setting these fires.
We report yinner decide!