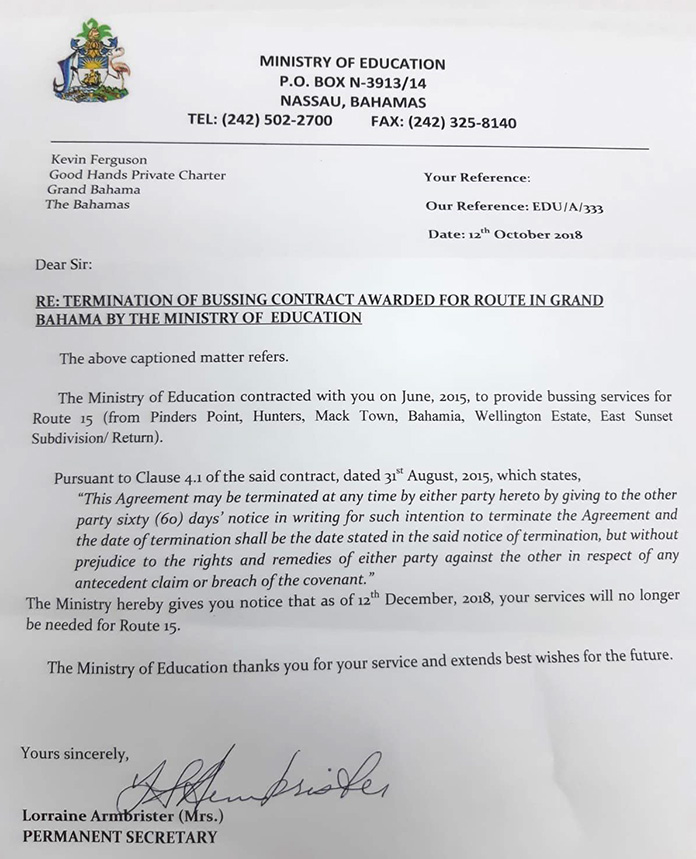 Nassau – With the hardship already unfolding on Grand Bahama island, victimization is still alive and well under this criminally corrupt FNM Minnis-led Government.
Just this week more school bus drivers were issued letters terminating their services for this coming December. Just in time for the holidays.
Just a few months ago bus drivers on Eleuthera confirmed how they were not being paid and launched a one-day 'STOP DA BUS' protest to call attention to the deteriorating conditions regarding payment between government and school bus operators.
While the wutless Minnis-led FNM could find $50 million for an insurance vendor, $200 million for a bank, millions more to lease a building from Brent and another $65 million for a hotel that cannot open; the suffering against the poor is on the rise; no uniforms for kids; no social assistance for the poor. No meds, no beds and dialysis patients cannot access treatment. One must wonder whose people's time it really is.
From lies to more lies, dis government gats to carry dey [yinner finish it]!
We report yinner decide!