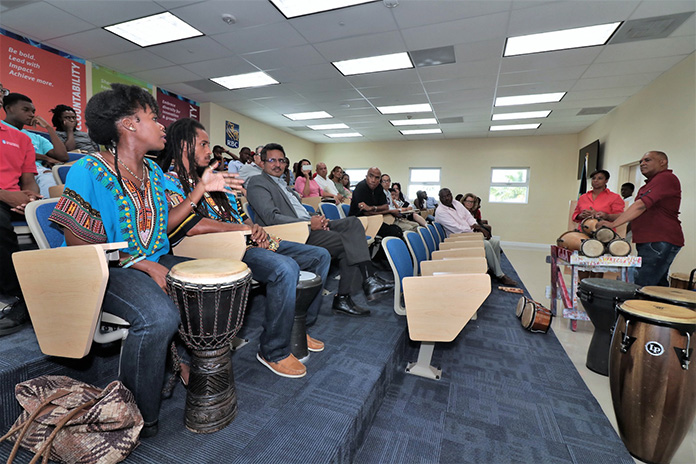 NASSAU, The Bahamas — The Nassau Music Society, the University of The Bahamas and the Embassy of the Republic of Cuba presented a Masterclass and Percussion Presentation by renowned musician Eduardo Cordova, on October 16, 2018, at the Franklyn R. Wilson Graduate Centre, at the University.
The event brought together high school and university students, Bahamian drummers and interested persons for a cultural exchange and lecture on Mr. Cordova's craft.
Bahamians had the opportunity to interact with Mr. Cordova and the programme ended with a "jam session" with almost a dozen drummers and percussionists. Present was Ambassador of the Republic of Cuba to the Commonwealth of The Bahamas Her Excellency Ismara Vargas Walter.
Also present were Head of UB Music Department Chris Justilien, and Nassau Music Society Flautist Christine Gangelhoff.
Mr. Cordova will also visit Bahamian schools over the next few days and will be a part of performances with Bahamian musicians. (BIS Photos / Eric Rose)