SUDDEN DEATH OF AN AMERICAN CITIZEN ON BOARD A CRUISE SHIP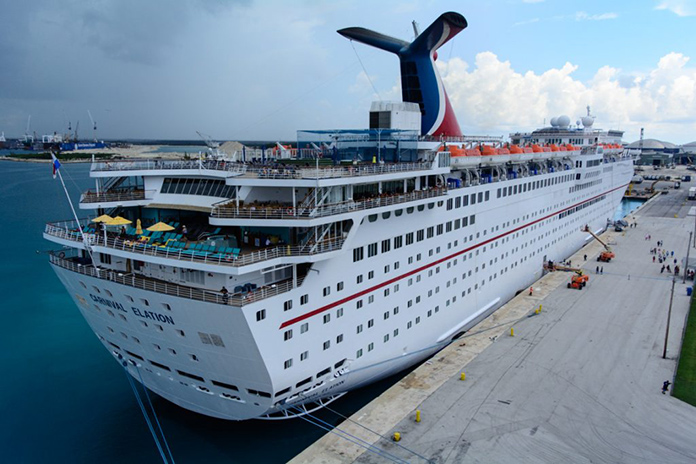 Freeport – Police in Grand Bahama are investigating the circumstances surrounding the death of an American visitor on board a Cruise Line.
Reports are that on Friday 19th January 2018, shortly after 12midday, officers received information of a sudden death on board a cruise line that travelled from Florida to the Bahamas.
The Carnival Elation had departed Thursday from Jacksonville, Florida on a four-day cruise to the Bahamas.
The ship's itinerary includes stops in Freeport and Nassau before its return to its ship terminal in Jacksonville.
"A guest fell from her balcony to several decks below," read a statement from Carnival Cruise Line.
Officers of the Central Detective Unit responded and while on board were shown the lifeless body of an adult female.
As a result of initial investigation an adult American male is assisting police with this investigation. Police are actively investigating.
Will da husband be allowed to go back home?