Victim was stabbed by someone known to him on the trip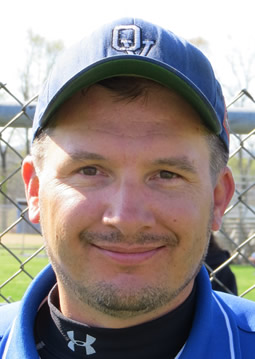 Bimini, Bahamas — Bahamas Press is once again following the events in a homicide on Bimini at the Big Game Resort and Marina last night and we can tell you we are the first to report more on these developments.
We are first to tell you that the victim is a Berks County, Pennsylvania man who was allegedly violently stabbed to death by someone who joined him on his trip Thursday night.
Our sources at the resort are still not sure what the incident allegedly was over.
We know however just hours before the homicide, there was a major drug bust in the area on the family island mailboat to Bimini. Some believe there may be an incident to these incidents.
Now we can tell you the victim is an American identified as Carl Yerger of Ruscombmanor Township.
The victim, we now know, according to our information, served as the president of the Oley Valley Youth League for over a year.
In respect to this incident the league officials have suspended all games for this weekend.
According to BP teams on the ground in Bimini, the violent fight between the father and some spring-breakers began late in the evening and quickly turned deadly. He was pronounced dead by the island officials.
Detectives from Grand Bahama have taken charge of the incident and that person on the trip is being questioned.
BP can confirm that an autopsy is being conducted in Grand Bahama to confirm the exact cause of death.