Young gunman caught by police could still be in the illegal gun trade, as an Abaco courtroom is becoming a big joke! TERRORISTS use Ak47s!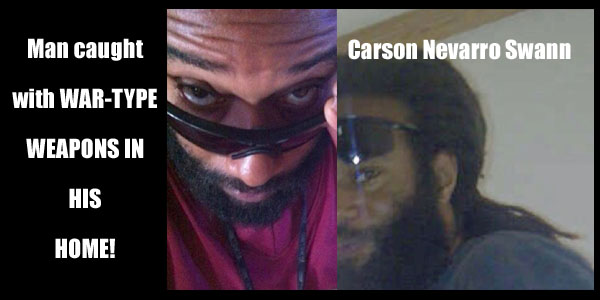 If the WUTLESS MEDIA would only focus on the real problems in the country – just maybe – we will put a dent in crime!
Abaco, Bahamas — Bahamians must come together and fight crime. This togetherness must begin by not just turning in criminals, but by supporting the Office of Attorney General no matter who the political directors of the day may be.
Bahamas Press supports the nation's Office of the Attorney General, who we know are, for the first time in many years, seeks to fix a dangerously broken judicial system.
We must all agree that we did not get here overnight, nor will it be a quick fix, but we must get on with the job and close the loopholes in the system before more people die.
Last week Bahamas Press was in Abaco where we are following up on the serious and vexatious problem of crime. By the end of this article we hope you know where we are, and are prepared to assist this country and our leaders in finding solutions to the troubling crisis.
Almost one year ago in early May police on Abaco found a young man and his female American friend in possession of dangerous warlike weapons. The report was carried by the RBPF and circulated in the morning dailies and online.
To get a clearer picture here is the crux of the story as reported by the Tribune on May 8th, 2013:
"Abaco Police arrested a couple after several firearms were discovered at a residence in the Murphy Town area. A 37-year-old Bahamian man and a 26-year-old American woman were taken into custody around midday on Monday in connection with the firearm seizure. Inspector Terecita Pinder said police officers in Abaco executed a search warrant around midday on a home, where they found a .380 silver and black automatic pistol with five rounds of .380 ammunition; a .22 gray and black rifle with one live round of .22 ammunition; and two "black prohibited weapons". Ms Pinder said police seized and confiscated all of the weapons."
The unreported "Prohibited Weapons" were two AK47s – used in the Afghanistan and Iraq wars. Those weapons are designed to kill a human being on a single shot. Now how did something like that get in the Bahamas? These are weapons used by TERRORISTS!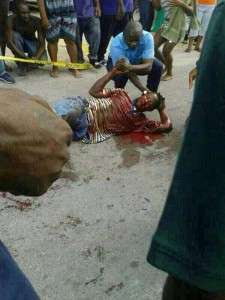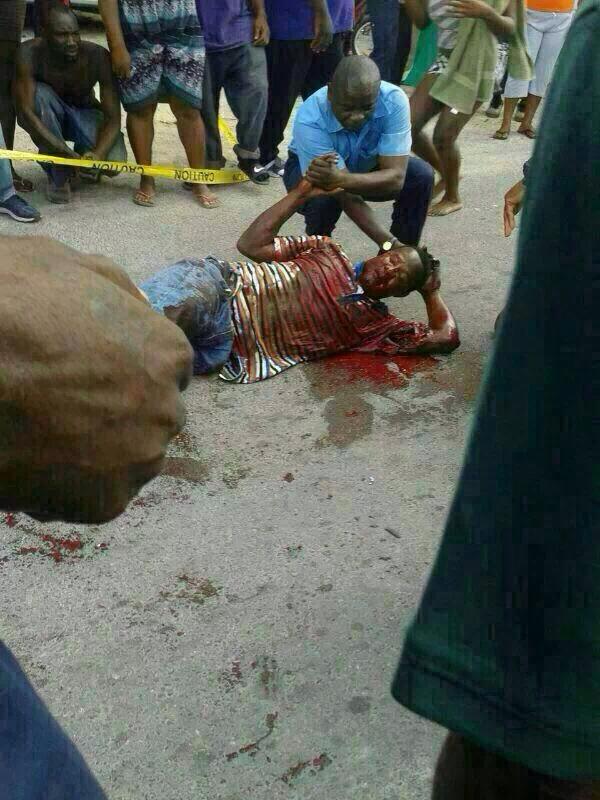 BP's weapon specialist tells us this is serious. He said, "These are the kinds of weapons that can take out a citizen in seconds. These are designed for war. There is clearly a war going on in the country, but it appears that the system of justice is grinding at a snails pace when it comes to resolving these incidents on family island courts."
Carson Nevarro Swann is the man caught in possession of these weapons. His American female friend was never charged. She, perhaps, is back in the US and Swann is now on bail in Abaco.
A few weeks from today it will have been a year and the case still has not been heard on the small island and nothing to-date has been done to reduce the threat of Swann from continuing in whatever illegal trade he may be in.
And this is just the beginning of our story.
The accused is not only walking around bragging and boasting on the island how "Nothing ga happen" with the case, but today that man who was caught with illegal warlike weapons in the country is in business – this is where it gets interesting.
Our investigations in Abaco have tracked down the whereabouts of Carson Nevarro Swann and guess what he does? He was once a subcontracted worker for a major security company in Nassau and then relocated to Abaco, continuing in the surveillance business.
What in the hell is dis? The gunman monitoring the surveillance on your home and business? This is serious!
BP contacted the company in the capital to confirm whether Carson was still on their payroll, but our repeated requests went unanswered by the company.
Unbelievable! What a time! but there is even more to this story.
The man charged with possession of 'a bunch' of illegal warlike weapons in the country is also subcontracted to do private security surveillance in Abaco. And get this:
Last year, an insurance operation on Abaco was almost robbed. The robbers were foiled in their plot, and, although without having any success, there was no footage left of the robbery and the case went cold.
From evidence gathered by persons, it was told to BP, "…it appeared to be an inside job, but we could not prove anything." Which leaves the question: Who did security surveillance for that insurance company at the time of the robbery?
We ga say no more on that!
And while judges could command an force people to pay BEC, and RBC and Scotia Bank – the judicial process now appears to be unable to find the  courage to command and force a man caught in possession of dangerous weapons to answer before a jury and resolve the case.
Why is that?
Why is no one asking the question as to how Carson obtained those weapons?
Who was the American female friend and was the FBI notified to monitor her?
Which takes us to another twist in this story. Carson has a close friend who got in trouble with the law in the Bahamas, and because he also had an American passport, he quickly left the country and has never returned. That close friend, who we will not name at this time – was being looked for by police for another serious crime. Which brings us to another question: Could that close friend of Carson be the shipper of weapons out of the US into Abaco?
We at BP have done our story, and we will wait to see who will be the first to not only take the guns that are killing our people off the streets, but will see to it that the gunman is not walking around the country continually repeating these violent crimes.
Bahamians must now come together to fight Crime. And we must turn our attention to assist where we can the Nation's PROSECUTORIAL ARM and put a stop to these offenders of the law.
We report yinner decide!