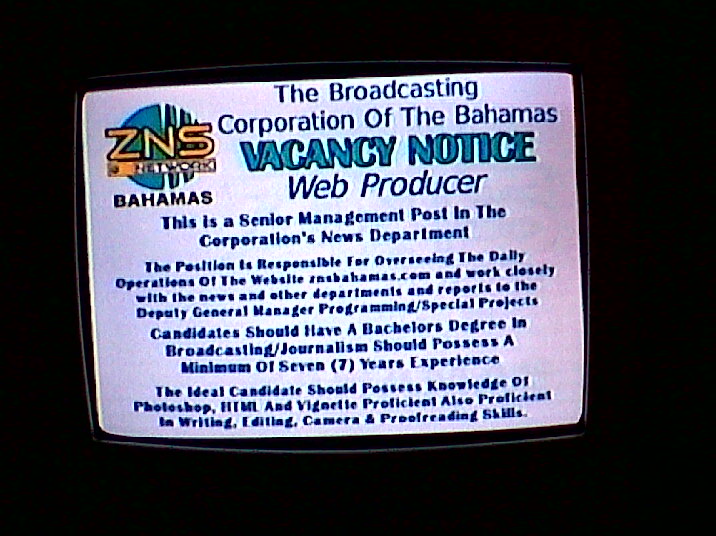 BREAKING NEWS <<< ZNS Advertises Vacancies???
Nassau, Bahamas — Live on the ZNS network has been a series of ads lately promoting vacancies at the Corporation.
Today ZNS is advertising the needed services of a Librarian and a Web Producer in the news department.
Now what the hell is this? Didn't ZNS in October layoff almost 90 workers? Wait lets put the question this way. Didn't the FNM Government fire almost 90 staff members at ZNS because they said the Corporation was too fat and needed to be trimmed? So what happen now?
Members of the WUTLESS media in the Country has no damn shame! They sat by and watched workers at ZNS get pick off one by one, and now some JACKASS has decided its time to hire more foreigners, and not a damn word is said!
Yinner stay right there and watch people take ya country away. STAY RIGHT THERE!
WE NEED CHANGE!