Officer is a witness in a matter before the courts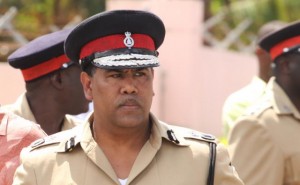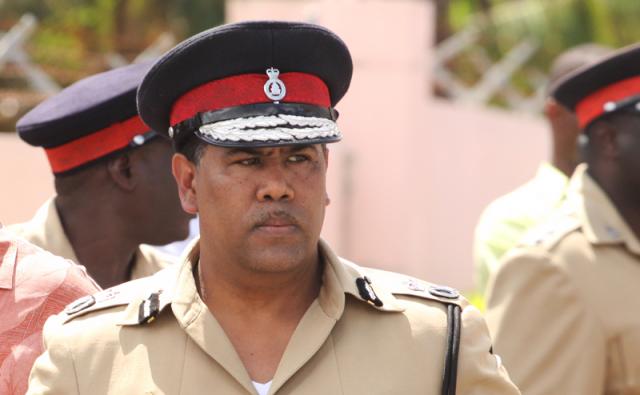 Police are seeking the public's help in locating a suspect responsible for the shooting of an off duty police officer on Saturday night.
According to police reports around 10:30pm the off duty officer was visiting a relative in the Woods Alley area off Wulff Road when a lone gunman approached him and shot him multiple times.
The gunman then fled on foot.
The officer was taken to hospital where he is detained in serious condition.
Police have launched an island wide manhunt for the suspect in this matter and are appealing to anyone who may have any information about this incident to contact police at 919 or CRIME STOPPERS @ 328-TIPS. SELECTIVE ENFORCER UNIT MAKE FIREARM ARREST
Young 19-year-old in custody with firearm
A 19-year old male is in police custody after police arrested him for possession of an unlicensed firearm and ammunition on Saturday 6th October 2012.
According to police reports, around 5:45pm Selective Enforcer Team Officers were on routine patrol on Fox Hill Road when they observed the male suspect acting suspiciously. The male on seeing the offices fled on foot and dropped an object from his waist. After a short foot chase the officers arrested the male and discovered the object to be a handgun along with ammunition.
POLICE SEIZED ANOTHER FIREARM
According to police reports, around 7:30pm on Saturday 6th October 2012, police officers were on mobile patrol on Ida Street when they observed a male sitting in a Honda Accord vehicle acting suspiciously. The male on seeing the police alighted from the vehicle and fled on foot. The Officers pursued the suspect but was unable to capture him. However, the officers uncovered a handgun that dropped from the suspect's waist.
Investigation continues.
POLICE INVESTIGATES TRAFFIC FATALITY
Police are investigating a traffic accident that occurred on Saturday 6th October 2012 that has left a male pedestrian dead.
According to police reports around 9:00pm the male victim was crossing the East Street South thoroughfare when a silver Honda vehicle struck him. The victim succumbed to injuries received on the scene.