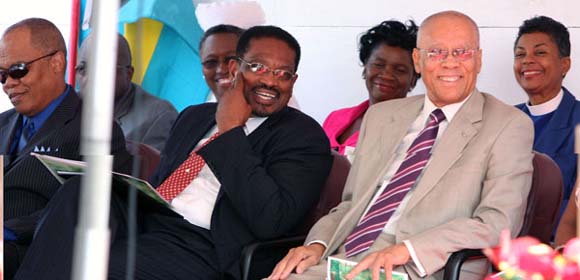 NASSAU, The Bahamas — An ongoing "aggressive" approach by officials at the Sandilands Rehabilitation Centre to promote mental health awareness among Bahamians while improving the infrastructure at the facility, have led to a reduction in the stigma attached to mental illness, Minister of Health, Dr. the Hon. Hubert A. Minnis said Monday.
Dr. Minnis said as a result, more persons are "seeking and receiving the necessary help to assist them in overcoming their mental health challenges."
"Over the past year, a number of initiatives have been launched to improve facilities, staffing and services which, when combined with the positive promotion of mental health awareness, have had positive impact," Dr. Minnis said.
"When persons hide mental illness, they deny those persons needing help, or in a number of instances deny themselves, access to help. We are beginning to see more and more positive results insofar as persons with mental illnesses, seeking the necessary help," Dr. Minnis added.
The Health Minister said all persons have the potential to develop mental illnesses. He said, as such, the Centre implemented a series of programmes addressing this particular issue.
The new initiatives have allowed members of the general public to interact with psychiatric medical and nursing staff in an attempt to "bridge the chasms in knowledge, attitudes and practices."
Mental health fairs have also been organised in an effort to create awareness.
"The Sandilands Rehabilitation Centre is The Bahamas' national resource for psychiatric, geriatric and substance abuse services whose goal is to provide comprehensive care, with the ultimate aim of assisting clients to attain and maintain their optimum level of functioning and become productive citizens of the society," Dr. Minnis said.
"I am pleased to say that the performance of the staff here embodies this goal and their interactions with patients have resulted in those patients leading productive lives in their communities, their neighbourhoods and on their jobs.
"We will continue to improve our services, facilities and infrastructure so that these clients can have the best quality care that can take them on the road to wellness," the Health Minister added.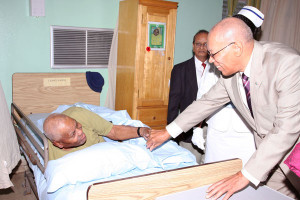 Dr. Minnis said staff focus remains threefold: treatment, prevention and rehabilitation, as they continue to administer optimum care to patients. This commitment to patient care, he said, has facilitated the accomplishment of the goal of adequate assessment and holistic care.
"Efforts to reintegrate patients from the Family Islands into their communities have been reinforced, and this year the multidisciplinary team conducted clinics in Long Island and Exuma," Dr. Minnis said.
"The team at the Community Counselling & Assessment Centre (CCAC) continues to work assiduously to provide patients with the highest standards of mental health care in a caring and compassionate way.
"The CCAC has kept pace with the increased demands on their services brought on by the recession.  Lectures, Workshops, Home Visits and in-house teaching sessions are all part of the services offered by CCAC, all of which are aimed at preventing relapse and hospitalisation, while improving early follow-up and reducing the  incidence of revolving door re-admissions," Dr. Minnis added.