Jemi Health and Wellness partners with Travis Robinson, MP, for a first-of-its-kind initiative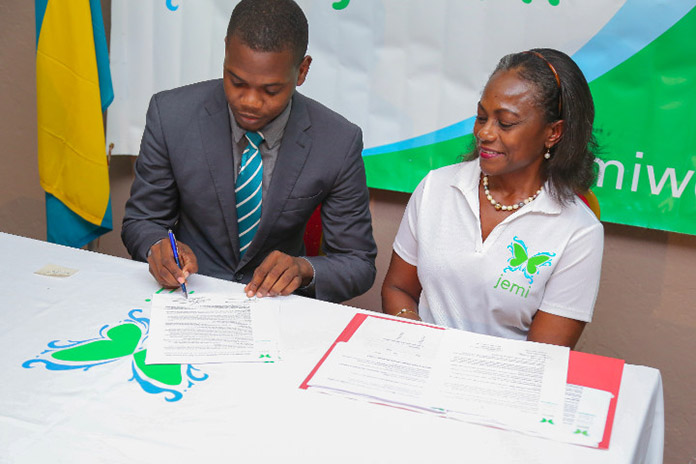 Nassau, Bahamas – Jemi Health and Wellness and Member of Parliament for Bain and Grants Town Travis Robinson have come together to offer the residents of Mr. Robinson's community the opportunity to improve their lifestyles through Health and Nutrition education, health screenings and group fitness programmes.
The initiative is a pilot programme designed to attack the prevalence of chronic non­communicable illnesses in inner-city communities where residents are often unable to afford preventative health care, or are simply unaware of how they can begin the process of reversing the cycle of chronic diseases associated with the typical Bahamian lifestyle.
"Our ultimate goal is to prevent and arrest the progression of chronic non-communicable diseases (CNCD,s), such as high blood pressure, type two diabetes, and cardiovascular disease, which are a result of lifestyle choices" said Janette Martin-Isaacs, CEO of Jemi Health and Wellness. "This programme will effectively enhance the wellness of the entire community through the introduction of the provision of group health and nutrition education, outdoor fitness activities, wellness education at the community clinics, in church halls, and areas where community events are held; thus improving the health status of the entire community and reducing healthcare costs for individuals and the Bahamas Government."
Mr. Robinson believes the initiative is important for his constituents and is excited to see how it can change the lives of the people of the Bain and Grants Town communities, which are largely home to under privileged families who often do not monitor and regulate their health because they lack the know-how and the resources.
"Chronic non-communicable disease have been a blight on the people of the Bahamas for far too long, and it is time the public and private sectors help to reverse its effects," said Mr. Robinson. "I look forward to working with Jemi Health and Wellness to give the people of my community a new lease on life and the chance to understand and take control of their health and wellbeing."
The programme begins October 19th and is being facilitated by the professional team of health and fitness experts at Jemi, though volunteers from the area are welcomed and encouraged to assist.
The initiative includes the participation of area businesses eager to see the lifestyles of people in the inner city improve. This collaboration of the public and private sector understand that healthier Bahamians are able to contribute to the society in a more meaningful way, while living a longer, healthier life.