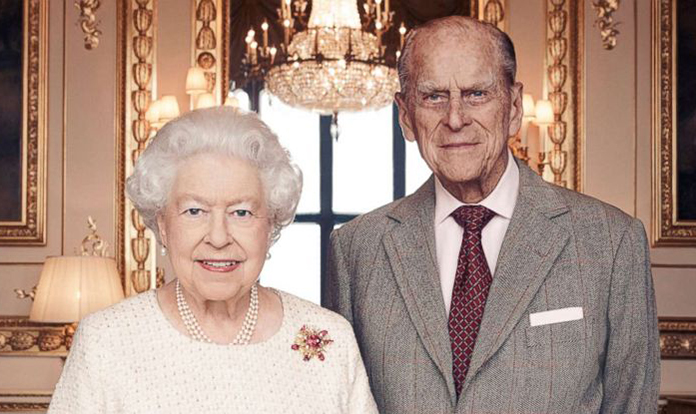 By CAROLYN DURAND
http://abcnews.go.com/
Buckingham Palace has released a new photograph to celebrate Queen Elizabeth's 70th wedding anniversary to Prince Philip on November 20.
Queen Elizabeth and Prince Philip were photographed by Matt Hollyoak in the White Drawing Room at Windsor Castle in early November.
The couple will mark their platinum wedding anniversary privately with their children and grandchildren on Monday for a special toast and dinner celebration at Windsor Castle. The guest list includes Prince Charles and Camilla, Prince William and Princess Kate and Prince Harry.
In 2015, Queen Elizabeth became the country's longest reigning monarch, surpassing Queen Victoria, and in February 2016 she became the first monarch to celebrate her sapphire jubilee, commemorating 65 years on the throne.
Prince Philip retired from public duties earlier this year, but is still seen at the queen's side, and he joined her just last week as the nation paid respect to military heroes for Remembrance Sunday activities.
Queen Elizabeth paid tribute to her husband on her golden wedding anniversary, celebrating 50 years together.
"He is someone who doesn't take easily to compliments but he has, quite simply, been my strength and stay all these years, and I, and his whole family, and this and many other countries, owe him a debt greater than he would ever claim, or we shall ever know," she said.
At 1 p.m. on Monday the bells at Westminster Abbey, where the couple were wed, will toll to mark the milestone.