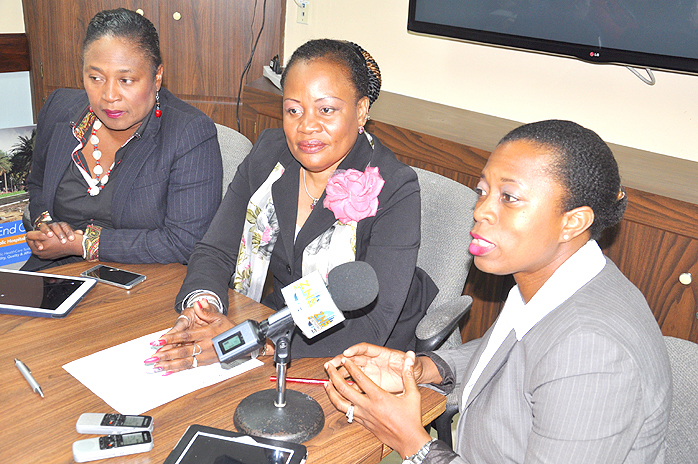 FREEPORT, Grand Bahama — A new eight-week study has been launched at the Rand Memorial Hospital to examine the entire patient care system and develop means of its improvement, said Public Hospitals Authority Consultant Dr. Desiree Cox during a press conference on Thursday at the Rand.
Dr. Cox said the programme is designed so that information on patient care will be followed from the moment of admission, through duration of stay, and until discharge. It will be a comprehensive study requesting that patients fill out Satisfaction Forms enabling collected data to indicate the level of patient satisfaction. She added that it is research in which people who are on the front line are actually engaged in the creation of their system.
Hospital Administrator Sharon Williams described the latest programme as a Transitional Healthcare Pilot Study. "What we aim to achieve, with the assistance of the Ministry of Health, the Pan American Health Organization and the team here in Grand Bahama, is improvements to our healthcare programmes throughout our community in Grand Bahama, and that is from admission of the patient to discharge of the patient in any of our programmes."
The programme will initially look at the improvement of services offered in the inpatient care programme within the hospital, and it will eventually expand to the hospital's clinics as well as the community clinics.
"We look forward to working over the next eight weeks with our team from the Ministry of Health and our support from the PAHO to make sure that we improve our healthcare services throughout the community of Grand Bahama."
Dr. Calae Philippe, of the Policy and Planning Unit, who is also a consultant and one of the top coordinators and principal investigators of the study added, "We're going to improve patient care from the 'hello' to the 'goodbye.'"