GOVERNOR SWEARS IN PREMIER EWING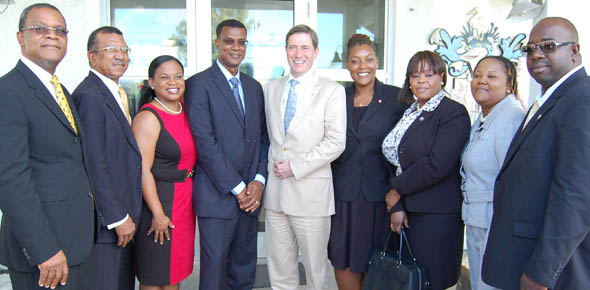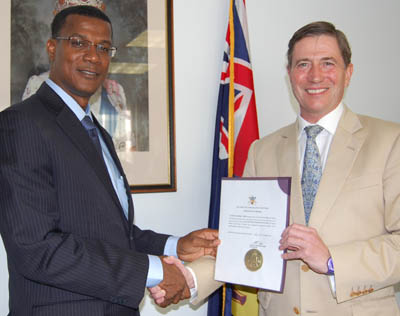 TCI — His Excellency Governor Ric Todd swore in Dr Rufus Ewing of the Progressive National Party (PNP) as the new Premier of the Turks and Caicos Islands (TCI) today.
This ceremony took place at the Governor's Office in Grand Turk following the PNP's victory in the TCI general election which took place on Fri, 9 Nov 2012.
The PNP won eight seats in the House of Assembly, with People's Democratic Movement (PDM) seven.
Following his swearing in, Premier Ewing will now advise the Governor of his intended Ministers.
Once advised, His Excellency intends to swear in the new Ministers at his residence in Waterloo, Grand Turk, at 9.00am on Wed, 14 Nov.
This will be ahead of their first Cabinet Meeting, which is chaired by the Governor, at 10.00am tomorrow in the NJS Francis Assembly Building also in Grand Turk. The other members of the Cabinet include the Deputy Governor, Anya Williams, and Attorney General Huw Shepheard.
One of the first agenda points will be to decide when the TCI House of Assembly will be recalled. This is expected to be w/c 26 Nov, but this is for Cabinet to decide.
"As I have said throughout the election process, this marks the beginning of a new Chapter in the history of the TCI," said Governor Todd.
"It is a real honour and privilege to swear in a Premier. I look forward to working with Premier Ewing and his Ministerial team to continue the ongoing effort to make the TCI a more open, accountable and better managed society. We have much to do and we both look forward to jointly facing our challenges."