Who embarrassed the New PLP Government? Going nowhere fast! Gambling Poll now delayed to next year!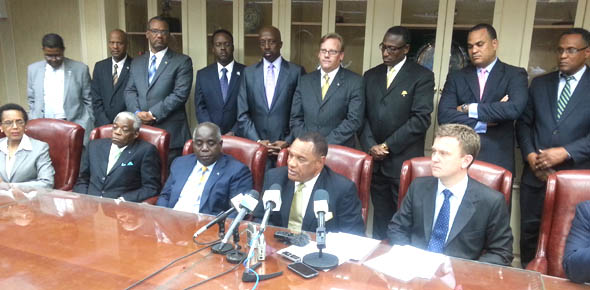 PRESS STATEMENT
BY PRIME MINISTER THE RIGHT HONOURABLE PERRY G. CHRISTIE, M.P.
ON GAMING REFERENDUM
DATED: November 13, 2012
I am a Prime Minister who listens. And in listening to the still evolving public discourse on the forthcoming referendum it has become clear to me that more time is needed before the Bahamian people are called upon to vote.
I am supported in this view by the leadership of a broad cross-section of the national community with whom I have been consulting over the past few days.
I have therefore decided, with the full support of my cabinet colleagues, to postpone the referendum until the 28th January, 2013.
This will allow sufficient time to facilitate the widest possible dialogue on the referendum issues and the dissemination of information on those issues.
I would also like to announce that the Government has given full consideration to the scope of the question to be put to the electorate. The Government's gaming advisors initially advised that a National Lottery would not be viable given the small size of the Bahamian population and the competition which would be experienced from the proximity of The Bahamas to the United States with its huge lottery jackpots.
Notwithstanding that initial advice, the Government has decided that it would be in the interest of the broadening of democracy, and consistent with its Charter for Governance, to include a National Lottery in the referendum question.
Tomorrow my Government will introduce a Bill that will deal with the legal framework for the referendum on web shop gaming and a national lottery. I am satisfied that this bill will put to rest such concerns as there may be in the country as to the legal propriety of the referendum.
As a historical frame of reference, it is, I think, worthy of note that the former FNM Government was well advanced in the preparation of a regime for the legalisation of web shop gaming.
The FNM's new position on this matter is therefore opportunistic and contradictory.
Tomorrow, in addition to the tabling of the bill, I will present a further communication in which I will address other pertinent aspects of this matter more fully.