Bahamians should reject NewCO Aliv product because they have been excluded from top jobs opportunities at the company….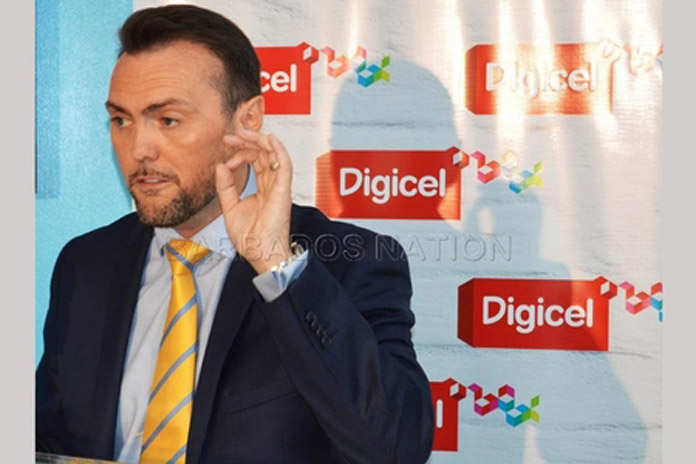 Nassau, Bahamas – Bahamians could not believe what they heard when Cable Bahamas' NewCo Aliv marketing man from Ireland told them to keep their money on radio.
John Ingle, VP Marketing for the second mobile provider, was on radio talking out of two sides of his mouth as he told locals that NewCo Aliv is an all Bahamian company and cast, while clearly he was one of the many newly minted persons heading up the team.
BP cannot recall ever seeing Ingle posted in any of the press releases of new workers at the company and we know why! Both Ingle and Damian Blackburn work for Digicel and bother were top managers at Haiti offices. So what is this? Whose mission are they serving in the Bahamas?
Bahamas Press again wonders who is selling work permits at the Immigration Department for NewCo Aliv and we ask the government whatever happened to the slogan "Believing in Bahamians"?
Ingle joined the Digicel group operations team in 2008 and quickly moved to the position of commercial director for Haiti before adopting similar roles in Antigua & Barbuda, British Virgin Islands, Anguilla and CEO roles in Dominica, then St Kitts & Nevis markets. His last post, we have learned, was CEO of Digicel (Barbados) Limited.
Digicel, yinner would remember, withdrew its interest in the bidding process of the Cellular Liberalisation Task Force after Prime Minister Christie told Parliament that it would not be in the interest of his Government to grant any group the licence who would have sought to not have a major local partner. And we all know the bulk of the profits of Digicel are sent back to the home territory.
For months Bahamas Press, the only media online group investigating these developments, has warned Bahamians that it appears that the deal struck with Cable Bahamas was a backdoor and underground tunnel for Digicel, which has landed many of its foreign talent with work permits while scores of qualified Bahamians – having worked in the Telecommunications business all their lives – have been denied a chance to own and operate the second mobile company.
Bahamians need not apply must be the conversation at the top of NewCo Aliv!
We report yinner decide!