Baha Mar refuses to withdraw Bankruptcy actions in Delaware a key point to concluding the deal!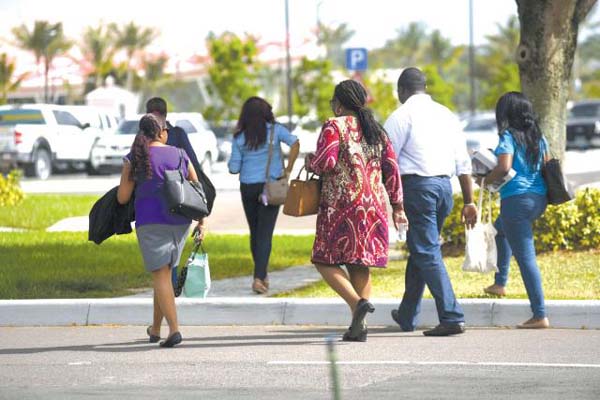 Nassau, Bahamas – In Cable Beach this morning a huge white bird could be seen flying over the tall structures of Baha Mar, while on the ground and all surrounding the property stood still and quiet. No movement of heavy equipment and the scene reminded us of the property at Princess on Grand Bahama Island.
Two days of long talks in Beijing, China between Baha Mar Developers and its Lender China's Import Export Bank are today still at the stage of an impasse and troubling days are still ahead. The Government's team returns to Nassau later today. Bahamians have delivered over $1 Billion in concession on the project headed by its Chairman, Mr. Sarkis Izmirlian.
BP's Asian speaking correspondent, the same reporter who warned us early last year that Baha Mar was more than 10 months behind, has confirmed that a deal on the $3.6 Billion development is still unresolved and could drag out even longer in the days ahead before a resolution could be met.
A Bahamian delegation headed by the Attorney General Senator Hon. Allyson Maynard Gibson joined the two-days of meeting by the Bank's invitation to assist in mediating a resolution to the crisis.
BP's correspondent tell us, while all points of agreement itemized to have the hotel open have been agreed, however, a point of contention still unresolved is the withdrawal of the bankruptcy proceedings in the US State of Delaware. Baha Mar filed for Chapter 11 on June 29th shocking the world after months of opening delays. The developers had failed to inform its Chinese lenders and the Bahamas Government of its carefully planned decision; only suggesting its actions were in the best interest of Baha Mar.
The Chapter 11 some have described could be equivalent to that of a Category 5 Hurricane on the country, and with jobs on the line, it makes it near impossible for the Bank to seek a solution with Baha Mar! China Import Export Bank would have no choice but to move to Receivership on its assets in order to open the property in the shortest time practicable! But this might take some time.
"This plan "B" to move to Receivership can take a while. This would mean long days, and it could be challenged in already sweltering courtroom battles! This move by China would not be new to large properties in the country. We saw something similar occurred at Atlantis back in 2011 when that property could not meet its debt obligations with one of its many lenders – Brookfield," one attorney monitoring the crisis added.
Brookfield took control of Atlantis from Mr. Kerzner as part of a 2012 debt restructuring exercise; removing Kerzner International as manager of the resort. The same could be done at Baha Mar. Atlantis debts had climbed to $2.6 billion following investments in new properties in Dubai. Just before the takeover by Brookfield more than 800 workers at Atlantis were laid off.
The Bahamas Government through the Hotel Corporation has agreed to pay all of Baha Mar workers for the month of July. With no conclusion following the talks in Beijing, that could mean the end of the road for over 2,400 workers at Baha Mar and they should begin planning for the worse.
We report yinner decide!