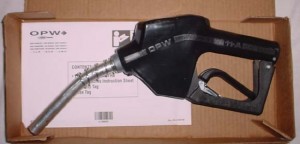 Nassau, Bahamas —  Texaco stations across the country are shutdown this morning as there is no gas at the pumps.
The shutdown has inconvinced thousands of motorists who rely on fuel from the supplier.
Some in the country like Prime Minister Hubert Ingraham would like everyone believe nothing is going wrong in the Bahamas, and those in the WUTLESS MEDIA would not say a damn word about it. But go on the streets to a Texaco Station near you and you will have the shock of your life; NO GAS!
BP travelled the length of the capital yesterday in search for Texaco's regular fuel and nowhere on the island had any.
One would expect by now Texaco would have issued a statement, or someone in the Government would mentioned to us why we are no fuel, assuring we were not in a GAS CRISIS!
One manager at Texaco Prince Charles told us, "The ship has failed to deliver supply and thus, no gasoline has hit the tank."
Problem is; what happened to the reserves? This sounds scary.
But what gets us with this story is the deafening silence especially from the WUTLESS MEDIA!
You see, out of one breathe they want tell us the economy has turned around and is firing on all cylinders. NOT SO! What is even worse is the fact not one of the newspapers carried the news in the morning papers..
Imagine that, thousands of residents are affected in what appears to be a CRISIS here on the island, and the newspapers; particularly its WUTELESS editorials written by PAPA are talking about Perry Christie!
THEY HAVE NO DAMN SHAME!