Marguerite Pindling appointment as Governor General is this Tuesday at 12 noon!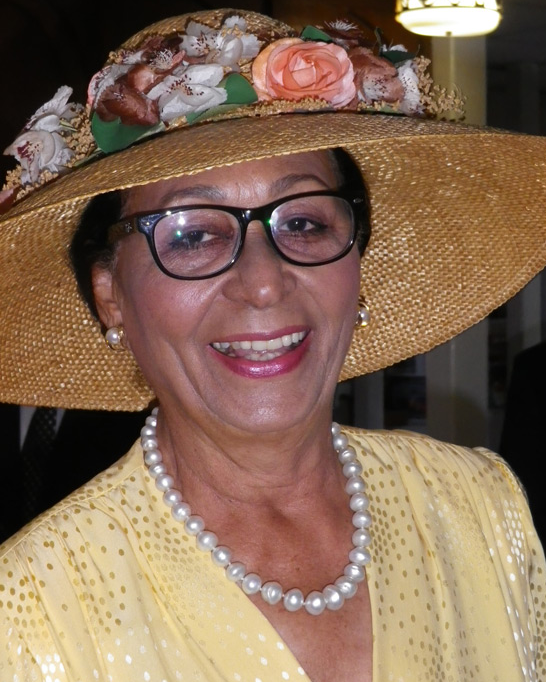 Government House OPENS as the swearing- in event is open to the public!'

Nassau, Bahamas – All roads will lead to Government House come this Tuesday at 12noon, when Dame Marguerite Pindling shall be sworn in as the 10th Governor General in an Independent Commonwealth of the Bahamas.
Hundreds of public spectators, including many online groups and civic organizations, have already pledged to attend the grand historic event at the People's Official Residence.
An insider organizing the event told Bahamas Press, "Everyone and anyone inside and outside the Commonwealth of the Bahamas are invited to the People's House for this great historic event! Dame Marguerite, as you are aware, stood committed in the long struggle for Majority Rule, social justice and equality for all. She has for the most part of her life has stood in the frontline with her husband, the Late First Bahamian Premier and Prime Minister, Sir Lynden Oscar Pindling. But she too has a story to tell.
"She, like no other, stood firm to build an equitable society. Her greatest contribution, we all know, has come from the millions she raised to cloth the naked, feed the hungry, bring shelter to the poor and hope to the down trodden. It will be acknowledged by the nation come this Tuesday and, thus, it would be fitting and indeed inspiring for all members, all groups all organizations of our nation to join in this celebration to mark this elevation to office."
Dame Marguerite's elegance, grace, charm and unflinching resolve to the Bahamas and its people we know will indeed become inspiring for all young and not so young in our country.
The once barefoot girl from Long Bay Cay in South Andros has risen to the top and she is one of us! Taking the prayer of generosity she came to the capital saying:
Lord, teach me to be generous.
Teach me to serve you as you deserve;
to give and not to count the cost,
to fight and not to heed the wounds,
to toil and not to seek for rest,
to labor and not to ask for reward,
save that of knowing that I do your will.
BP reminds our loyal readers across the nation that you need no invitation to witness this historic event!
Show UP! STAND UP! And Support THE PEOPLE'S PRINCESS!
This Tuesday:
Government House:
12noon
EVERYONE FROM AROUND THE COUNTRY IS INVITED!
We report yinner decide!
http://www.youtube.com/watch?v=CSav51fVlKU
http://www.youtube.com/watch?v=pvK98tPVCYE