BREAKING REPORT NOW HAPPENING ON GLADSTONE ROAD >>>> Why would the Christie Government Lock the farmers out the STORE HOUSE?
Farmers set to get locked out of the barn by the Christie Government...

Farmers show up on Gladstone Road at the Feeding Mill to be told the facility is shutting down!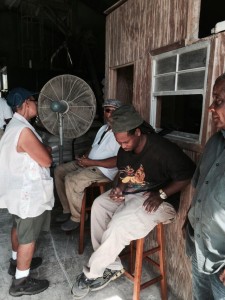 Nassau, Bahamas — A breaking report coming out of the Gladstone Road Feeding Mill section of agriculture suggests that the Government of the Bahamas is now set to shut the door on farmers and leave hundreds of livestock at risk.
What we can tell you though is that we believe a huge conspiracy is being perpetrated against the farmers.
BP teams now gathered at a meeting being held at the Government facility this morning where farmers are being informed that the Feeding Mill is shutting down and farmers are being told they will be on their own to provide food for their livestock.
Now this is not sitting well with the farmers who tell us this cannot be the same Government who is talking about BAMSI and suggest they are moving the country FORWARD in the right direction?
"What about all this 'talk' about making the Bahamas more self sufficient in food supply? How could you reduce the import bill and create jobs when you are doing this to farmers? Something cannot be right about this; the government is saying one thing and doing another," one irate farmer told BP.
We are told scores of farmers are upset and cannot say whether they will be in business now that the government is shutting the door on them.
All we at BP says is this: Who's Believing in the Bahamas and Bahamians now?
Bahamas Press is LIVE!
We report yinner decide!